I am still struggling to adapt: Rosemary Odinga appears in public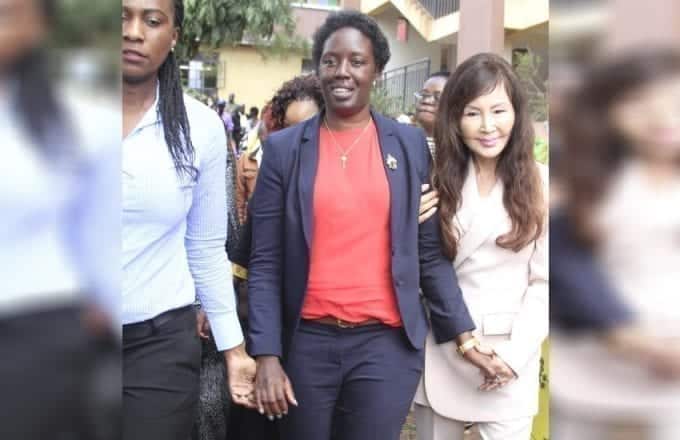 Former Prime Minister Raila Odinga's daughter, Rosemary, yesterday appeared in public for the first time in two years.
Rosemary presided over a charity to uplift living standards of women in city slums.
She has kept out of the public limelight since she fell ill in February 2017.
The illness forced her to withdraw from the Kibra parliamentary race ahead of last year's elections.
Looking frail and without sight, Rosemary, who suffered a mild stroke leading to her hospitalisation in South Africa, cited her own health challenges to deliver a message of hope to the women.
"I am still struggling to adapt to the new changes, having lost my sight during my illness. I have had support from everybody around me for which I am very grateful. I will continue to do what my heart most desires – to empower women in our country," Rosemary said.
Initial reports indicated that she had a brain tumour and on February 28, last year, she was flown to South Africa for further treatment. She returned in May last year.
And yesterday's event marked the start of a campaign to empower women in the slums. Rosemary and a Korean NGO donated 60 sewing machines for vocational training in Kibra to help women hoping to join textile industry.
The event took place at Raila Educational Centre.
The machines, she said, would be used to train locals for up to six months before they can start their own businesses.
"This opportunity will open doors for many women who have no jobs, who are depending on their husbands or well-wishers for support and those who desired to be self-employed," Rosemary said.
In partnership with I Love Africa Project, a Korean NGO, Rosemary delivered machines to the institution which will start enrolling women for the programme on Monday.
By By Akello Odenyo