Donald Trump golf club employs undocumented workers: report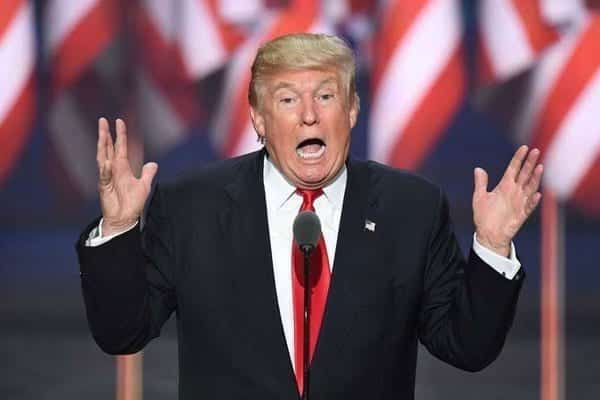 NEW YORK,Undocumented migrants have been working for US President Donald Trump's luxury golf club in New Jersey, despite his denunciation of illegal immigration and insistence on jobs for Americans, The New York Times reported Thursday.
Victorina Morales, 45, from Guatemala, has been a housekeeper at the Trump National Golf Club in Bedminster since 2013, making Trump's bed and cleaning his toilet after being hired with phony documents, the Times reported.
TIPS
She and former employee Sandra Diaz, 46, who is now a legal resident, told the Times there were other undocumented workers at the club, and that supervisors took steps to help workers evade detection and keep their jobs.
The Times said there was no evidence that Trump or executives from his family's Trump Organisation company knew about their immigration status.
"We have tens of thousands of employees across our properties and have very strict hiring practices," said a Trump Organisation spokesperson in a statement sent to AFP.
"If any employee submitted false documentation in an attempt to circumvent the law, they will be terminated immediately."
Diaz recalled Trump once erupting in 2012 over orange stains on the collar of his golf shirt, which she described as stubborn remnants of his makeup.
But she and Morales described the president as demanding but kind, at times handing out tips as big as $50 or $100.
$13 AN HOUR
Morales, who earns $13 an hour, said employees had become increasingly upset by Trump's negative rhetoric about Hispanic immigrants and said a supervisor berated them as "stupid illegal immigrants."
"We are tired of the abuse, the insults, the way he talks about us when he knows that we are here helping him make money," she told the Times.
"We sweat it out to attend to his every need and have to put up with his humiliation."
Soon after Trump launched his run for the presidency, several illegal workers had shifts axed. "A lot of people just left," Morales said.
The Times reported that she has applied for protection under asylum laws and is exploring a lawsuit claiming workplace abuse and discrimination.
The US civilian workforce includes 7.8 million unauthorized immigrants, according to the Pew Research Centre.
-nation.co.ke