Ethiopian and Kenyan Airline partner deal to raise income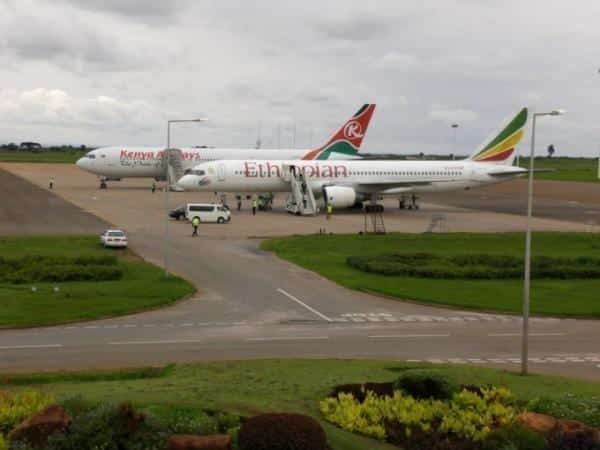 The Ethiopian Airline has called upon Kenyan Airline (KQ) to partner in joint procurement of aircraft equipment and lower the cost of operation.
Ethiopian airline strategic planning and alliance vice-president Henok Teferra said this was one way the airlines will increase return in capital and have a strategic position in African routes that are dominated by Turkish Airlines and Emirates.
Ethiopian airline is currently the Africa's largest in revenue and profit and has overtaken Dubai as a conduit for long-haul passengers to Africa under its strategic expansion plans.
"This is all for survival. African market is fragmented and this integration would be important to raise the market share to compete with Asia Pacific, Europe and America carriers at 50-50 per cent share," Teferra said.
In the connectivity solutions, Teferra said that the airlines would also liaise in training of crew.
This is despite Kenya having signed in October an agreement with Federation Aviation Authority in Washington, D.C to train aviation professionals at the East African School of Aviation (EASA).
A report by International Air Transport Association (IATA) released early this year showed that African airlines received a 7.5 per cent increase in traffic in 2017 compared to 2016.
The international passenger capacity rose by less than half the rate of demand at 3.6 per cent, and load factor jumped 2.5 per cent to 70.3 per cent.
Asia Pacific posted annual demand growth of 9.4 per cent, over the same period driven by robust regional economic expansion and an increase in route options for travelers.
In a similar report by the global association released in June, placed 20 per cent control in travel by the African airlines in the continent compared to 80 per cent by foreign airlines.
The airlines were able to maximise benefits from reduced oils prices and fares.
Jet fuel costs had accounted for about 20 per cent of airlines' operating costs in 2017, down from over 30 per cent when the oil price spiked in 2012–13.
"Since the oil prices came down to see other airlines revenues grow, Africa we have not achieved a significant success. There is need for redefined investments," Teferra added.
Ethiopia's State-owned airline has since 2010 been implementing an expansion strategy to grow its fleet to 120 aircraft and grow to become the largest airline in Africa by 2025.
Since achieving the targets, it has also been increasing stakes in other airlines.
The said alliance calls also comes when the African Union Commission have been pushing for open borders in the continent for business, trade markets and leisure travel and turn around the fortunes of the industry.
African Union Commission senior air transport expert Ngoe Ndoh said that African integration would be driven bilateral arrangements for fair competition. This will be enhanced by competition regulations prohibiting government funding, unless required under clear policies.
Teferra however denied claims of government backing for the airline's accelerated expansion.