VIDEO: Mike Sonko Goes Berserk on Powerful Businessman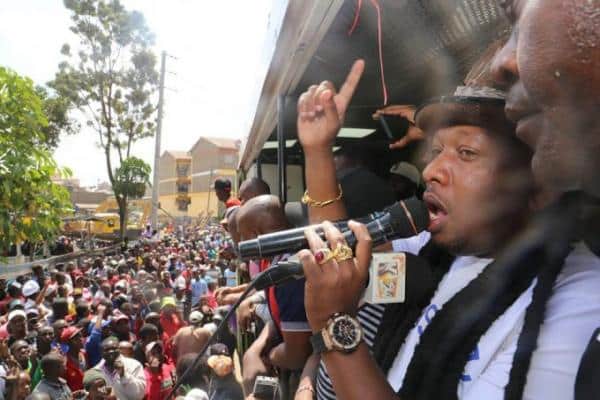 You thought Kibaki was worse in name calling and abusive language, think again. Mike Sonko went on rampage from a friendly phone call to a tirade of insults on one Mike Maina "married to a former president's daughter". Listen to the Video below
'
"I have today issued orders to stop demolition of buildings in Eastlands area especially in Kayole estate where a private developer has used fake title deeds to get eviction notices from our courts.
I will pursue the matter in court and ensure the victims of this inhumane act get justice and compensation" Governor Mike Sonko
STORY OF MIKE MAINA FROM A RELIABLE SOURCE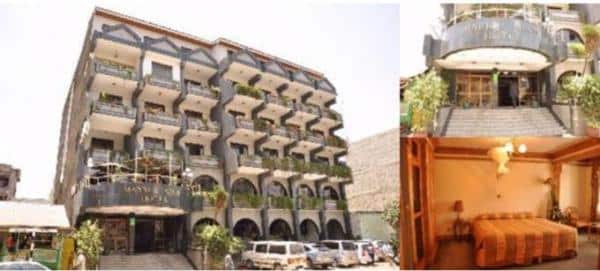 Mike Maina the owner of Marble Arch hotel after demolishing Kayole estate may have opened a Padora box that may lead to his downfall but he is known to be a man of many controversies and could also win.
Mike Maina a one time nominated Nairobi councilor may have used his good connection to obtain the fire property through the favourite daughter of former President Moi many know by two names June Moi and the City went ahead to give the Fire station property to a private individual.
Throughout his entire life elusive semi elite Mike Maina has been using powerful people to get free Government controversial properties all over the City and he was at loggerheads with the one time powerful councilor SM Maina who was shot same time the City fire station property changed hands and became part of the hotel Marble arch parking lot.
He never stopped there and went ahead and grabbed a property next to Kenyatta National Hospital that was meant for staff Doctors quarters and then crossed the street and grabbed a property next to the famous Kenyatta Market nyama choma place that was used by Jua Kali Mechanics.
The grabbing was endless and went further to Kiambu Karura forest where over 200 acres was grabbed to start a flower farm called Muthithi but being a shrewd businessman, he knew it will one day backfire and before it did, sold the property pocketing millions of shillings.
He grabbed another land where he put up his posh residential building but that time luck was not on his side as the building was demolished at the instructions of the no nonsense Minister for Works Flankling Bett.
The elegant building on a road reserve was demolished but after going to court Mike was awarded over Sh. 300 million as compensation.
Mike is rich by any standards as he lives in a 500 million worth house on a 200 acre ranch in Cianda Kiambu.
If we were to publish each and every property Mike has grabbed illegally, it will be writing a whole Chinua Achebe book "No longer at ease"
And sure like put, the man is now no longer at ease for after demolishing the poor man estate, they now have a savior who has vowed to teach the man a lesson and it's just a matter of time to see how this unfolding drama will end.
This time elusive Mike has met his match as the video above can testify. All the same, Mike story is long for he is a man with a story not yet told.
If it goes down here are the amenities you will miss
MARBLE ARCH HOTEL FEATURES
Featuring a restaurant and rooms with satellite TV, Marbel Arch Hotel is located in Nairobi's central area and 1.9 mi from Nairobi National Park. Free parking and free Wi-Fi are also available.
A private balcony and wooden paneling are standard in each of Marble Arch's accommodations. The rooms also include a fan, work desk, a private bathroom and 24-hour room service.
Guest can taste locally-produced coffee in the coffee shop, which overlooks a small waterfall. An extensive buffet lunch or dinner is available in the main restaurant with its soft, background music.
The 24-hour reception staff can arrange an airport shuttle to Jomo Kenyatta International Airport. Nairobi's National Museum is 0.6 mi away.
We can just conclude by saying "What goes around comes around" for this man has offended many and maybe this might be the payback time.