Kenyan Soldier Daniel Opande Listed in American Military Hall of Fame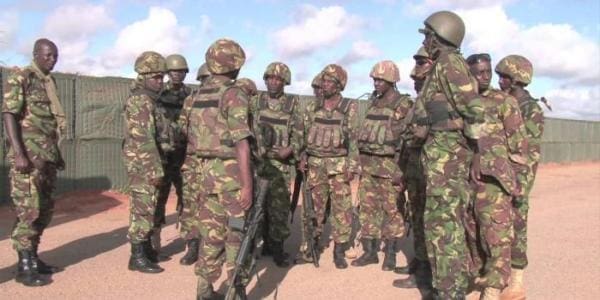 Kenyan Soldier Daniel Opande : He is considered to be one of Kenya's best military commanders whose exploits in war earned him a slot on the  International Fellows Hall of Fame of the National Defence University, Washington DC, one the highest honours for a soldier.
Lt.General (Rtd) Daniel Opande is remembered for his peacekeeping efforts in Sierra Leone during the country's civil war.
He had been flown into Sierra Leone in 2000 after Kenyan soldiers who were part of a peace-keeping force were kidnapped and killed.
Before deployment, he was part of the group deployed to find the soldiers and secure their release.
"I called Liberian President Charles Taylor whom I knew well, and told him to assist in freeing the UN peacekeepers because he had links with the rebels." Opande once disclosed to the Daily Nation.
Opande would later be appointed Head of the peacekeeping troops in Sierra Leone where he oversaw successful elections in 2001.
He impressed UN leaders with his effectiveness given the body's previous failures in Liberia and Rwanda.
Opande, however, admitted it was not an easy thing, disclosing that he lost his wife and was diagnosed with high blood pressure during his deployments abroad.
He is an avid golfer and credits the sport for keeping him sane during troubled times. In Sierra Leone, he would actually transverse rebel-infested land just to get to the golf course.
He recounts his memorable experience in the country when he captured a group of militia and publically whipped their leader using his stick telling him he was not worth the title of a general much to the amusement of his juniors.
"I used this stick even when I was talking to warring groups in Liberia. It was the one I used to strike rebels when they could not agree with the negotiation process," he explained.
Opande's rallying slogan for peace was "No more war," a slogan used recently by a US journalist to produce a documentary on the Sierra Leone peace process that prominently features the Kenyan commander.
He was also part of the mediation team led by Kofi Annan during the 2007/2008 post-election violence.