CCTV Captures Arsonist Burning Cars at Malik Heights
CCTV Captures Arsonist Burning Cars: CCTV footage at Malik Heights building, along Ngong Road in Nairobi has revealed the suspect who set the premises on fire burning 69 vehicles.
The surveillance cameras recorded the man entering the parking lot carrying a jerrycan which police believe was fuel.
He then sprinkled the flammable solution around the parking lot and set a fire before escaping through the staircase.
CCTV Captures Arsonist Burning Cars: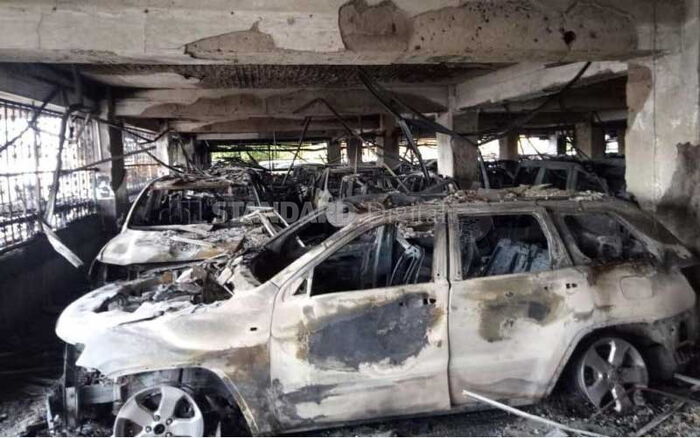 One of the businessmen who owned a car bazaar at the premises disclosed that the fire claimed 69 cars valued at Ksh600 million.
Nairobi Police boss Philip Ndolo told the media that they were looking for the arsonist.
The suspect is a known broker who operated businesses in the premises.
Detectives who searched for him in his Kileleshwa and Eastleigh homes could not trace him.
"We told his people to let him know he is wanted. He has been placed at the scene of the incident and it is believed he was bitter with the business at the building where he was a broker," a police officer told The Standard. 
The nine-story building was opened for business in 2017 and went up in flames on Monday just before 9pm.