NYS Official Benjamin Muema Kinyali Died in Wife-Sharing Arrangement
NYS Official Benjamin Muema Kinyali Died in Wife-Sharing Arrangement
Kitui National Youth Council leader Benjamin Muema Kinyali
NYS Official Benjamin Muema Kinyali: An official of the National Youth Council in Kitui Rural constituency is believed to have died after he failed to show up at a meeting set up by his wife's lover and the man's wife who he was sleeping with.
The youth leader Benjamin Muema Kinyali was last month found murdered and his partly burnt body dumped in a thicket near Tiva River in Kwa Vonza, 25km from Kitui Town.
According to police reports, Kinyali's marriage was on the rocks following a series of domestic quarrels with his wife over their extramarital affairs.
The confrontations reportedly began after Kinyali had suspected that his wife was having an illicit affair with one of the suspects who works at the Kitui County Referral Hospital as a nurse and a mortician.
Kinyali then decided to revenge by befriending the man's wife and afterward it became widely known among their friends and families that they were wife sharing.
NYS Official Benjamin Muema Kinyali
Nation reported that a week before he was murdered, Kinyali had displayed nude photos of himself and his rival's wife on his phone, upsetting his wife.
She allegedly reacted angrily and later shared the photos through WhatsApp with her new lover and his wife.
The two couples then agreed to meet the following day at Mulutu market to iron out their differences and save their marriages.
The agenda of the meeting was to apologise to each other and open a fresh chapter in their lives by ending the illicit affairs.
Kinyali, however, snubbed the meeting, but the other couple and his wife met. Mr Kinyali was killed days later, on April 15, on his way home.
Kitui County DCI boss Paul Wachira revealed that the murder was a crime of passion involving a "love quadrangle".
The suspects are expected to be formally charged at the Kitui Law Courts on Monday.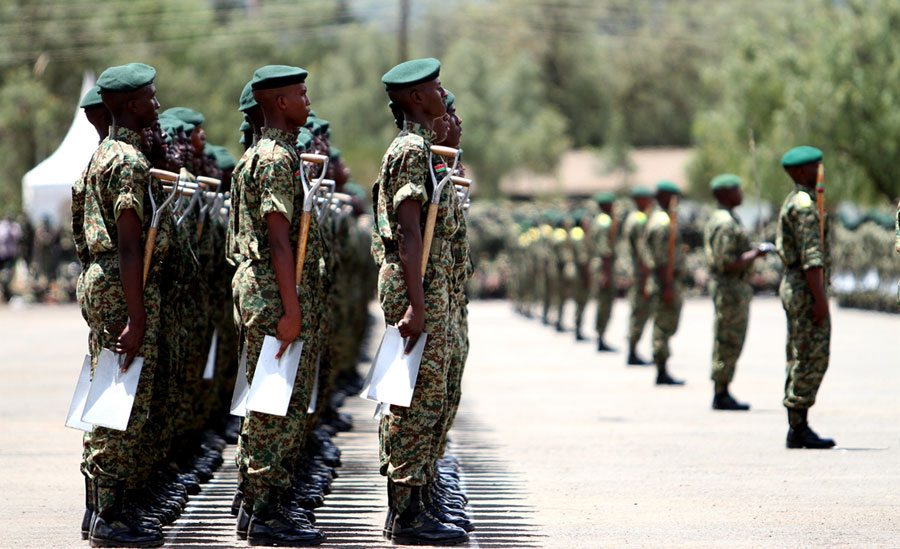 By ANTHONY OWINO
NYS Official Benjamin Muema Kinyali Died in Wife-Sharing Arrangement