Kiondo That Sold For Ksh145K In Italian website Sparks Outrage
Kiondo That Sold For Ksh145K In Italian website Sparks Outrage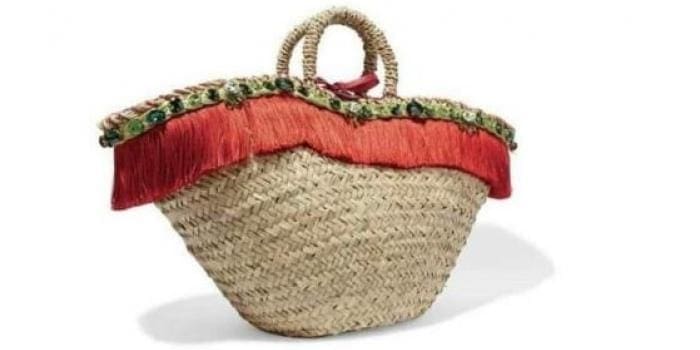 A bag resembling the African 'kiondo' has rattled a section of Kenyans by its hefty price tag on an online shop.
The bag described as a leather-trimmed embellished woven straw tote retailed at $1,338 (Ksh145,103 as per the current exchange rate) after a 54% discount on an Italian luxury fashion house website.
Prior to the discount, the 'kiondo' retailed at $2945 equivalent to Ksh 319,375.
Screenshots of the bag, which many noted resembled a traditional handbag-'kiondo', made rounds on social media with many outraged by the price tag.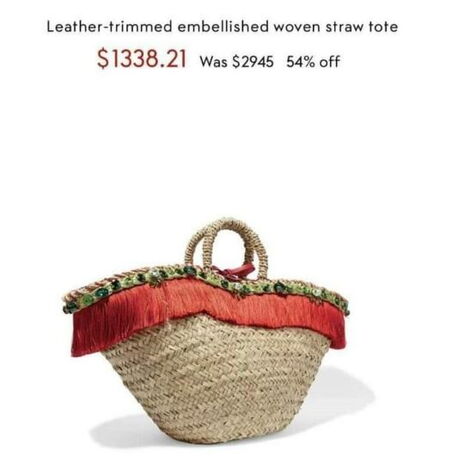 The leather-trimmed embellished woven straw tote bag on an Italian luxury fashion house.
"It is not even dipped in liquid gold to justify that price, unless there's something I don't see. Perhaps the kiondo left Africa with invisible minerals from Wakanda," Emma Too noted.
Others observed that the product was bordering on cultural appropriation stating that it was taking from communities in Kenya.
"Here it is known as 'Kiondo'. You should cut our country a check for intellectual property," Micilia Chris stated.
Another user alleged that major international brands held the patent rights to some of the local products
A spot check by Kenyans.co.ke on the luxury website showed that the product was out of stock.
Kenyan fashion curator, Sunny Dolat explained that the bag displayed on the website is not exclusive to Kenya or the African continent.
"Some European countries for example Italy, France and even Spain have a history of weaving baskets from palm fronds as is seen in the picture," he elucidated.
He however observed that Kiondos indigenous to Kenya were those made from the Baobab tree mostly by the Kamba community.
"In other parts of the continent and the world, baskets are woven from materials such as papyrus, raffia, jute, wicker and sisal," he stated.
A number of Kenyan online shops sell the traditional handbag between Ksh2,000 and Ksh3,500.
By MICHAEL MUSYOKA
Source-kenyans.co.k
Kiondo That Sold For Ksh145K In Italian website Sparks Outrage