Uhuru Kenyatta and Francis Muthaura step aside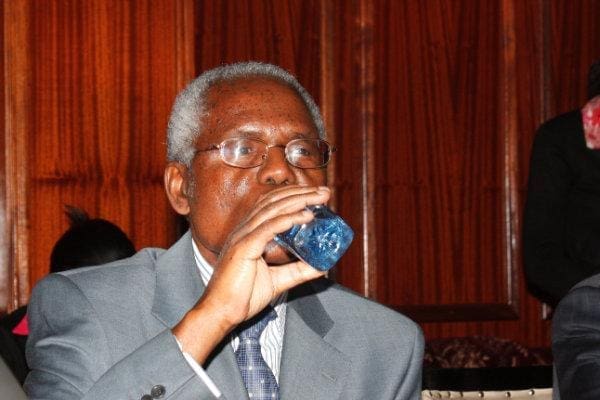 Uhuru Kenyatta,Francis Muthaura step aside. Njeru Githae becomes Ag. New Finance Minister. Francis Kimemia Ag. Head of Public Service. Mutea Iringo Ag. PS for provincial Administration and internal Security.
Finance Minister Uhuru Kenyatta and Head of Public Service Francis Muthaura have stepped aside.
However, Uhuru will retain the position of Deputy Prime minister in accordance with the constitution.
This comes only days after the International Criminal Court (ICC) confirmed charges leveled against them. The pre trial chamber ruled that evidence presented by the prosecution was enough to commit four of the six suspects believed to have the greatest responsibility in perpetrating the post election violence to full trial.
The judges declined to confirm charges against former Police Commissioner General Mohammed Hussein Ali and suspended Cabinet Minister Henry Kosgei.
There has been pressure from civil societies and some political parties asking Uhuru and Muthaura to resign.
Attorney General Githu Muigai  said the two had the legal option of challenging the ruling by the pre trial chamber. He further noted that they remain innocent till proven guilty and therefore could still maintain their positions in Public Service.
A statement from the Presidential Press Service stated that President Kibaki has accepted the decision by Uhuru Kenyatta and Francis Muthaura to step aside. However, Uhuru will maintain his position as the Deputy Prime Minister because according to the National Accord that formed the coalition government the position can only be vacant if the holder dies, resigns or ceases to be a member of the national assembly.
The president has appointed Nairobi Metropolitan Minister  Njeru Githae as the acting Minister for Finance while Provincial Administration and Internal Security PS  Francis Kimemia will be the acting Permanent Secretary, Secretary to the Cabinet  and Head of Public Service.
Mutea Iringo takes over as the acting Permanent secretary for Provincial Administration and Internal Security.
Source- http://www.kbc.co.ke/news.asp?nid=74638
Uhuru Kenyatta and Francis Muthaura step aside