Veteran Politician Martin Shikuku Oyondi Is DEAD
Veteran Politician Martin Shikuku Oyondi Is DEAD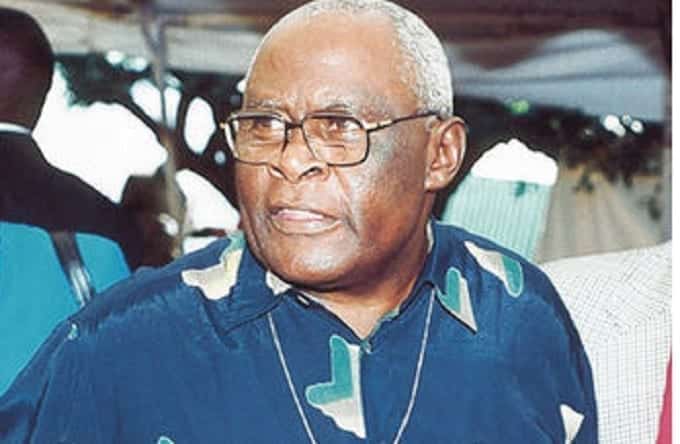 Wednesday August 22, 2012 – News just in indicates that veteran politician Martin Shikuku Oyondi is DEAD. Martin Shikuku died today at Texas Hospital at Hurlingham. The death of the veteran politician took a while to report because the family had to be informed first and then the public.
Martin Shikuku was born near Lake Magadi in Rift Valley Province, where his parents worked at the Magadi Soda Mining Company. His parents however, were of the Luhya community in Western Province. Shikuku attended Mumias Secondary School and St. Peters Seminary in Mukumu both in Western Province. 
Shikuku ventured into politics in 1959 when he joined the Nairobi People's Convention Party(NPR), and soon became its Secretary-General. He later resigned from NPR to join the Kenya African Democratic Union(KADU) where he became its Youth Leader.
In 1963 Shikuku was elected Member of Parliament for Butere Constituency in Western Province. Shortly after however, Shikuku together with his colleagues disbanded KADU to join KANU in a merger of the two parties. Shikuku was to be later detained by the Kenyatta regime for making frivolous claims about government.
When President Moi, Shikuku's former KADU colleague came to power in 1978 after the death of President Jomo Kenyatta, he released the ailing Shikuku from detention and allowed him to proceed to Sweden for specialized treatment. On his return to Kenya, Shikuku bounced back into politics and recaptured the Butere Parliamentary seat.
President Moi appointed him Assistant Minister for Livestock Development. Shikuku would re-emerge again in Kenya's political limelight in the 1990's with the clamour for Multi-Party Democracy in Kenya.
In the 1992 General Elections, Shikuku and Matiba's FORD-Asili put up a remarkable performance against KANU, coming very close to dislodging KANU from power.
Martin Shikuku has had a long battle with prostate cancer and even when Prime Minister Raila Odinga visited him he advised all males of the age of 40 years and above to have an annual examination of prostate cancer saying with the change of lifestyles the disease was affecting many young people in the country.
May he rest in peace
Source:The Kenyan DAILY POST
Veteran Politician Martin Shikuku Oyondi Is DEAD