Kenya Celebrities Help Raise Over Sh454,000 for Conjestina Achieng
Kenya Celebrities Help Raise Over Sh454,000 for Conjestina Achieng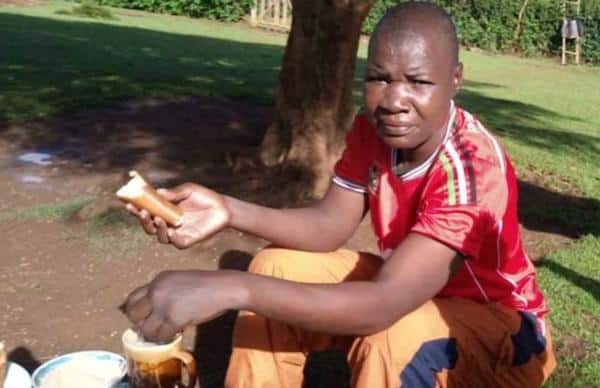 The campaign to have Kenya's former World boxing champion Conjestina "Hands of Stone" Achieng get proper medical attention and attain full recovery went a notch higher when local celebrities joined hands to raise money for the course. The fundraising that was spearheaded by rapper Hurbet Nakitare "Nonini", top comedian Daniel Ndambuki "Churchill" and Ambassador Yvonne Khamati and held Thursday at Tamasha realised over Sh454,000.
There was more good news when Ambassador Khamati disclosed that Conjesina, who has been admitted at Mathari Mental Hospital, will be transferred Friday to Chiromo Lane.
Resolution Health pledged to provide a full year medical cover for Conjestina and his son for a full year besides contributing Sh100,000.
The Yvonne Khamati Foundation will provide a nurse for Conjestina upon discharge from hospital for a period of six months besides paying for her to undertake a Diploma course is sports psychology and counselling at Eden Therapy College.
Basics Needs United Kingdom will offer counselling for Conjestina's sister Carol and her son while Blackberry Kenya will furnish the house Conjestina will relocate to.
"We are determined to have Conjestina not only get full recovery but get her groove back. We are really happy for the huge turnout," said Khamati.
Among the celebrities who graced the fundraiser were musicians Nameless and his wife Wahu, Susanna Owiyo, Jua Kali, Big Ted and Makadara MP Gedion Mbuvi aka Sonko.
Nonini, who was overwhelmed by the turnout said Conjestina not only entertained the nation but world hence she should be assisted to get back her gloves.
"I also had major problems before but people came out for me hence I have to give back to the society and Conjestina's plight must be addressed," said Nakitare, who advised Kenyans to change their attitude and stop blaming the government or politicians for things that they should also take part to change. "I want to thank all those who participated in the campaign in social media."
Owiyo noted that this was the second time Conjestina was experiencing the problem hence it was a high time a lasting solution was found.
"She entertained us to pound to the top five position in the world hence we have to be with her at this time of need since it can happen to anybody," said Owiyo.
"We shall hold more activities to raise more funds for our heroine."
Nameless said it will be an unforgivable injustice if the country doesn't step up to help such cases yet its people like Conjestina, who have put the country at the top of the world map either in sports or other ventures.
"This is a big statement to say we are together and we should organise for a bigger event to support her. By the grace of God, Conje will recover an be able to pound to another world victory ," said Nameless.
Conjestina, who is a two-time World Boxing Council (WBC) middleweight title has won the World Boxing Federation, Global Boxing Union and World Boxing International Federation (WBIF) titles.
Source: Daily Nation