CIC Insurance extends CEO Nelson Kuria's contract by two years
CIC Insurance extends CEO Nelson Kuria's contract by two years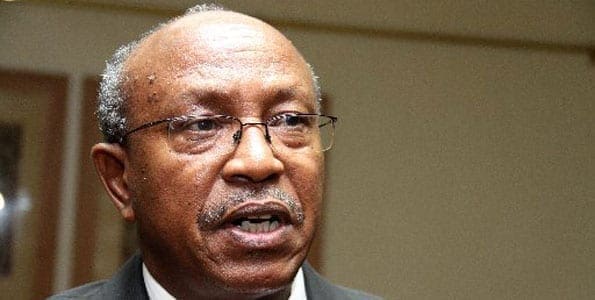 CIC Insurance Group has extended contract of its chief executive officer by two years to give him time to oversee ongoing expansion and portfolio diversification plans.
Nelson Kuria, who was due to retire on 31st May 2014, will now remain at the helm of the insurance firm until a similar date in 2016.
Mr Kuria, who currently owns 0.53 per cent of CIC saw the insurance firm through its listing at the Nairobi bourse in July 2012.
"The Board has resolved to extend the service contract of the Group CEO, Mr Nelson Kuria, which is due to expire on 31st May 2014 (upon retirement) and he has agreed to a two year extension," said CIC chairman, Japheth Magomore, in a statement.
CIC made a net profit of Sh1.3 billion in the year ended December compared to Sh584 million the year before and has been undertaking several projects aimed at growing its local and regional business.
For instance, CIC Insurance has recently spent Sh10million to set up a subsidiary to spearhead its investments in real estate that will be funded through joint ventures with international investors.
This move followed in the steps of other insurers like Britam and Centum that have also created new units specifically targeting joint ventures in the country's booming property sector.
Earlier this year, CIC acquired 400 acres of land in Isinya and Kitengela area at a cost of Sh1 billion for a multi-billion-shilling property development targeting the middle class.
The firm's Board said these projects were some of the reasons behind the contract extension since they expect him "to drive the regional expansion which is hinged in the current Group CEO's network and goodwill in the region."
Mr Kuria is also expected to "establish and develop appropriate structures for the real estate development to help in diversification of investments, increasing shareholder value and spreading risk."
Mr Magomore noted that the company was already implementing a succession policy that would ensure a smooth transition once Mr Kuria's term comes to an end.
CIC Insurance shares closed at Sh5.95 on Wednesday, a 67.61 per cent gain from an opening price of Sh3.55 at the beginning of this year.
-businessdailyafrica.com
CIC Insurance extends CEO Nelson Kuria's contract by two years