Green card holder can move to another State, but must live there three months
Green card holder can move to another State, but must live there three months before eligible to naturalize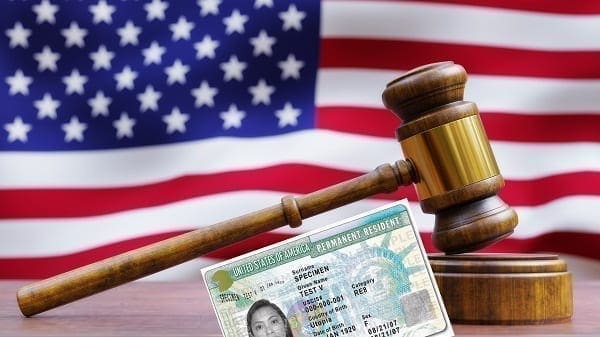 Q: I became a permanent resident in New York, but I want to move to Georgia. Can I become a U.S. citizen there? I became a permanent resident in November of 2010 and I have a green card valid for 10 years. My husband petitioned for me, but he divorced me in 2012. I want to move to Atlanta, Ga. in about four months.
Name Withheld, New York

A: You can naturalize in Georgia, but only after you have lived there at least three months. Of course, you also need to have been a permanent resident for at least five years. You may apply three months prior the day you will have those five years' residence.
The law requires naturalization applicants to live in a state in the three months prior to the U.S. Citizenship and Immigration Services receives their application. Since you can't apply to naturalize until August 2015, the three-month rule shouldn't be a problem for you.
Q: My mother was born in the U.S. in 1962 and a little more than a year later, was taken to Brazil. I was born out-of-wedlock and my father's name is not on my birth certificate. Am I a U.S. citizen?
Leandro, Rio de Janeiro, Brazil

A: You are a U.S. citizen and qualify to get a U.S. passport. You can apply at a U.S. consulate. Besides presenting your and your mother's birth certificate, you will need to prove that your mother spent at least one year in the U.S. Doctors' records and other routinely kept records are the best proof, but you can also use affidavits from individuals who know your mother's history.
The rules for whether a child acquires U.S. citizenship abroad depend on the law in place at the time of the child's birth. For children born out-of-wedlock to a U.S. citizen mother on or after Dec. 24, 1952, the mother must have been physically present in the U.S. or a possession for at least one year prior to the child's birth. You meet that criteria.
You can learn more about how a child gets U.S. citizenship at the CUNY Citizenship NOW! website. Go to cuny.edu/citizenshipnow.
Allan Wernick is an attorney and director of the City University of New York's Citizenship NOW! project. Send questions and comments to Allan Wernick, New York Daily News, 4 New York Plaza, N.Y., 10004 or email to [email protected]
Start registration here-Electronic Diversity Visa Entry Form:https://dvprogram.state.gov/application.aspx 
Green card holder can move to another State, but must live there three months before eligible to naturalize