Bensouda ordered to state if ready to proceed with Uhuru's case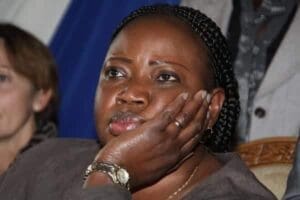 International Criminal Court (ICC) Chief Prosecutor Fatou Bensouda has nine days to state whether she is ready to proceed with the trial against President Uhuru Kenyatta.
Trial Chamber V (B) judges gave Ms Bensouda up to Friday next week to file a notice stating whether she will be in a position to start the trial on October 7, 2014.
The judges made the order, "noting the importance of timely and efficient preparation and in order to provide the necessary guidance to parties and participants."
The judges said the trial date was pushed to October 7 to give sufficient time to the prosecution and the Kenyan Government to resolve issues on cooperation.
Judges Kuniko Ozaki, Robert Fremr and Geoffrey Henderson directed President Kenyatta's defence team and lawyers representing victims to file their response to Ms Bensouda's notice by September 10, 2014.
-nation.co.ke