Video: Differences must not tear us apart – Uhuru Kenyatta
Video: Differences must not tear us apart – Uhuru Kenyatta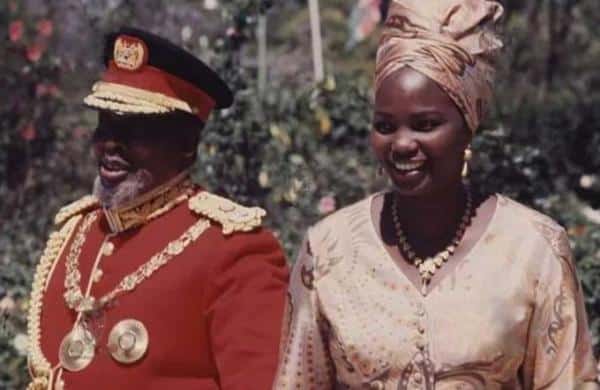 NAIROBI, Kenya, Aug 22 – President Uhuru Kenyatta has urged Kenyans to put their differences aside, in order to build the country.
Speaking while leading the nation in commemorating the 36th anniversary of the death of founding President Mzee Jomo Kenyatta, he said Kenyans must uphold the ideals of the founding fathers which include unity, patriotism and selflessness.
"For us to succeed we must pull together and we must unite. Yes, we are a democratic society entitled to our different opinions but we should not allow those differences to tear the nation apart," President Kenyatta said.
He lauded Mzee Kenyatta and others for the foundation they laid for the country, which has seen Kenya remain stable and peaceful.
"We are celebrating sacrifices which he and others made for us to be a nation. Were it not for their sacrifices, Kenya would not be what it is today," he said.
He went on to say: "You look at this continent and you see many nations in turmoil, but we have been an island of peace and a beacon of hope to many," he posed.
The event was graced by many leaders including the Deputy President, Chief of Defence Forces, Speaker of the National Assembly, the Kenyatta family led by Mama Ngina Kenyatta, MPs, and Senators among others.
While addressing the congregation, Deputy President William Ruto lauded the efforts of the founding fathers in laying a strong base for the country, which has held it together for the last 50 years.
He stated that the challenge was now on the new generation of leaders to resolve issues of corruption, nepotism, division and tribalism which are inhibiting growth, development and prosperity.
"Today is important to us as we are a mirror of what we want to be. We will lay a foundation under your leadership which will usher in a new Kenya free of ethnicity, hatred and division," said the Deputy President urging the President to tackle the problems facing Kenya head-on.
The Moderator of the Presbyterian Church of East Africa Rt. Reverend David Riitho Gathanju urged Kenyans to work hard and achieve the desired goals of our founding fathers which will ensure a prosperous nation for all.
"The onus is on all of us to make Kenya a better place for our children and all generations to come," added Rev Gathanju.
Earlier in the day, President Kenyatta led family members and other dignitaries in laying wreaths at Mzee Kenyatta's Mausoleum at Parliament buildings before attending the memorial service held at the Presbyterian Church of East Africa (PCEA) unlike the customary Holy Family Basilica Catholic Church.
It is the first time President Kenyatta has joined the family in commemorating his father's death since he was elected President.
Last year, Deputy President William Ruto led the family in commemorating the even as President Kenyatta was on an official tour of China.
The late Mzee Jomo Kenyatta passed away on August 22, 1978.
Source-capitalfm.co.ke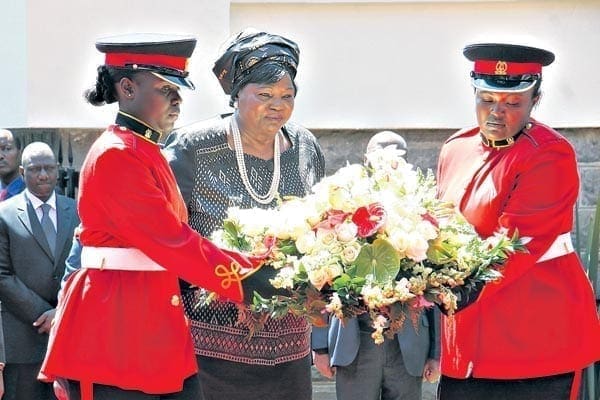 Video: Differences must not tear us apart – Uhuru Kenyatta