Saitoti sister-in-law languishes in jail over hotel bill payment
Saitoti sister-in-law languishes in jail over hotel bill payment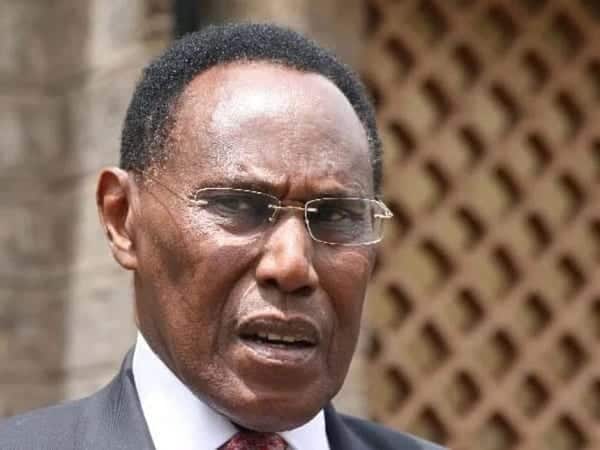 THE sister-in-law of the late Prof George Saitoti has been remanded at Langata Womens Prison for three months and six days.
Grace Kina Leposo, the wife of Saitoti's brother Ronald Musengi, was remanded after she failed to to clear her bills at Boulevard Hotel, House of Wayne in Karen and Riata Apartments on Valley Road.
Her husband, a commissioner with the National Police Service Commission, had closed the account she used to pay her bills following domestic disagreements.
The court granted her bail of Sh200,000, Sh100,000, and Sh50,000 but she could not raise the money. The three offences are civil and not criminal cases.
"This guy has made sure that I don't get any money to sustain myself and the children," Leposo told the Star from the court cells. The Star was unable to reach Musengi for a comment despite repeated phone calls.
During an appearance in court, Leposo narrated how she was locked up by police at Muthaiga police station in June. She was arrested by two plainclothes officers while having a meal with her daughters.
"I spent the night with my daughters in the cells. The next day, I asked my husband to come and pick up the girls but he sent someone to pick them up. When I declined to release the girls to a stranger, two CID officers then took us to Nairobi Area police headquarters," Leposo narrated.
The children were then taken from her despite her being awarded custody by the court during her protracted legal battles with Musengi. "One of the policemen who took me back to Muthaiga told me they were just following instructions from above and that if they did not obey, they would be sacked," Leposo said.
Leposo claimed to have lodged various assault complaints at Kileleshwa police station and obtained P3 forms. However relatives and elders, including the late Internal Security minister, always prevailed on her to settle her marital issues amicably.
The family appear to be believe that Leposo has mental health problems. "The late Saitoti always sorted out things between us. Last year I was in Nairobi Hospital. It is something I have endured for long. I have suffered. It has been a very tumultuous relationship with me being the victim," Leposo said.
She claimed that one time she was forcefully taken to psychiatrists who prescribed medication although she has never suffered a mental breakdown. Her brother had to rescue her.
Leposo said that another time she was taken to a doctor in Parklands but was quickly released when she called her lawyer. "Another time they took me to Avenue Nursing home and conducted Electronic Circuit Therapy," Leposo said.
She said that she decided to live in hotels because it was embarrassing for her and the children to stay with friends houses after Musengi declined to pay school fees, fuel her car or buy food.
She moved the children to a cheaper school but then decided to go visit her grandfather in Embu. The following day two women and five armed administration police officers knocked at the door and said that they had been instructed to take the two children from a mad woman who had refused to take them to school.
A uniformed policeman then drove her and the children back to Nairobi in her car escorted by police vehicles. She was again taken to Avenue Nursing home where they presented a doctor's recommendation, which Leposo claims was forged, to have her admitted. However she jumped back into her car, rolled up the widows and locked the doors with her children still inside. Her brother again came to her rescue and drove her to his Embakasi home.
Saitoti sister-in-law languishes in jail over hotel bill payment