Kenyan tutoring firm owners plead guilty to defrauding school district in Texas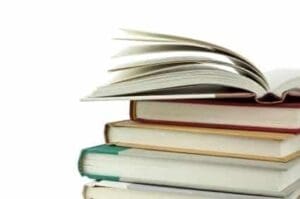 Florine Mati and David Mbugua ran tutoring companies that promised to help poor kids from Dallas-area schools.
On Tuesday, the pair pleaded guilty to defrauding the Dallas and Fort Worth school districts. They did so by billing the school districts about $3.1 million for tutoring that never occurred, according to the U.S. attorney's office.
Mati, 42, and Mbugua, 43, both face up to five years in federal prison and $250,000 in fines. They could also have to pay restitution. It's unclear if the Dallas and Fort Worth districts will recover any money because they paid the tutors with federal grant money.
"We are pleased that the U.S. attorney's office continues to pursue these cases and, in this case, received a guilty plea," DISD spokesman Jon Dahlander said Tuesday. "We have maintained for years that several of these companies were not serving the best interests of students. We hope that they pay full restitution and that the district is able to use the funds to educate students."
Lawyers for Mati and Mbugua wouldn't comment Tuesday. The pair are scheduled to be sentenced in February.
In federal court, the former business partners wore bright orange prison uniforms, their ankles in shackles. They've been in federal custody since their arrests in March.
Mati is a former DISD teacher from Bedford. Starting in 2011, she and Mbugua created four tutoring companies: Diverse Learning, Avenue Academy, Boost Academy and Wise Links (also known as Champions Mind).
Those businesses are among hundreds that popped up in Texas and the rest of the country, all vying for their share of federal education dollars. The federal No Child Left Behind law made it possible. Low-income students in struggling public schools had the right to free outside tutoring. Families picked tutors from the state-approved list, and the school districts paid the tutors with federal Title I funds.
Mati's and Mbugua's companies charged up to $100 an hour per student. On information sheets for parents, Diverse Learning said its services were "highly effective and research based." Boost Academy said it would "meet the needs of every student."
But the U.S. attorney's office said that of the $4.1 million that the companies billed the Dallas and Fort Worth districts over two school years, about $3.1 million was for services never provided. Mati, Mbugua and their employees enrolled masses of students online from their offices in Hurst — and even from Kenya, where both had relatives, the U.S. attorney's office said.
"They falsified documentation supporting their fraudulent claims by inducing students to sign attendance logs for tutoring sessions they did not receive," the attorney's office said in a statement Tuesday. "They even recruited a friend and her children to complete false and forged attendance sheets."
Mati pleaded guilty to wiring $783,625 of company proceeds to family in Nairobi, Kenya, where some of the money was used to buy property. Mbugua admitted wiring $85,000 to himself and family in Kenya, where some of it was spent on a house. They agreed to work with the U.S. government to sell the properties and turn over any proceeds.
Owners of several tutoring companies have been charged with or have pleaded guilty to defrauding the U.S. Department of Education. Other business owners who profited from No Child Left Behind have seen their tutoring proceeds dry up. Most states — including Texas — have received waivers to parts of the law, including the tutoring requirement.
-Dallas Morning News