Otieno Kajwang's father collapses, rushed to hospital

Otieno Kajwang's father collapses, rushed to hospital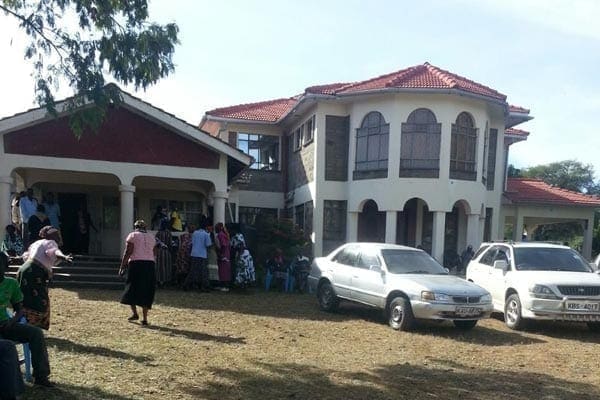 The father of Homa Bay Senator Otieno Kajwang' collapsed Wednesday upon receiving the news of his son's death.
Mr David Ajwang' collapsed at his Mbita home a few minutes to 10am after he was informed that the senator had passed away.
His younger son, Moses Otieno Ajwang', said Mzee Ajwang' collapsed in his chair after he delivered the devastating news to him.
He said his father had been suffering from a heart disease and they had to rush him to Aga Khan Hospital in Kisumu for treatment.
"I had just arrived from Nairobi, where I was with my brother TJ Kajwang', to personally deliver the news home to my parents," said Mr Otieno.
Senator Kajwang' died Tuesday night after suffering cardiac arrest. He died at 11.34pm at Mater Hospital in Nairobi where he was rushed after complaining of chest pains.