Passing of George Ngugi Wamae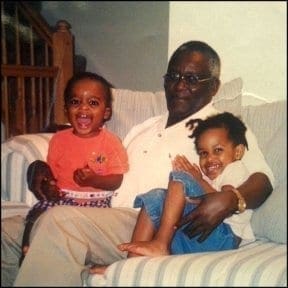 It is with humble acceptance of God's will that we announce the death of George Ngugi Wamae. Son of the late Jonathan Wamae and Grace Mumbi. Loving husband to Elizabeth Wangui Ngugi. Devoted father to Johnson and Monica Wamae, Simon and Mercy Ngugi, Grace Mumbi and Nurulai Kaka (MD), Mary Ngugi (MD), Carolyne Ngugi (MD) and Ann Ngugi. Grandfather to George, Victor, Simon, Wangui and Mumbi Wamae, George, Melissa and Ng'ang'a Ngugi and Zaina and Idris Kaka.
Family and friends are meeting daily at the Kaka residence for prayers. There will be a special prayer meeting on Saturday 29th November at 4pm at the residence, 3641 Marcey Creek Road, Laurel, MD 20724.
For more information please contact: –
For if we live, we live to the Lord, and if we die, we die to the Lord. So then, whether we live or whether we die, we are the Lord's – Romans  14:8