Death Announcement: The Passing away of George Ngugi Wamae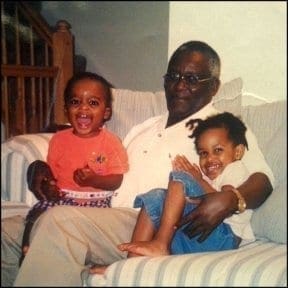 It is with humble acceptance of God's will that we announce the death of George Ngugi Wamae. Son of the late Jonathan Wamae and Grace Mumbi. Loving husband to Elizabeth Wangui Ngugi. Devoted father to Johnson and Monica Wamae, Simon and Mercy Ngugi, Grace Mumbi and Nurulai Kaka (MD), Mary Ngugi (MD), Carolyne Ngugi (MD) and Ann Ngugi. Grandfather to George, Victor, Simon, Wangui and Mumbi Wamae, George, Melissa and Ng'ang'a Ngugi and Zaina and Idris Kaka.
Family and friends are meeting daily at the Kaka residence for prayers. There will be a special prayer meeting on Saturday 29th November at 4pm at the residence, 3641 Marcey Creek Road, Laurel, MD 20724.
For more information please contact: –
Nurulai Kaka – (301) 938-6704
Kezziah Kibunja – (202) 487-7514
Mumbi Thande – (240) 343-5875
Lucy Njoki Kihanya – (240) 432-5829
For if we live, we live to the Lord, and if we die, we die to the Lord. So then, whether we live or whether we die, we are the Lord's – Romans  14:8
Rev 21:4 "He will wipe away every tear from their eyes, and death shall be no more, neither shall there be mourning, nor crying, nor pain anymore, for the former things have passed away."


Africa Welfare Association is a pioneer provider of services to it's Diaspora members in the event of loss of a loved one. We are entrusted with the welfare of the African Diaspora globally.
We are entrusted with the welfare of the African Diaspora globally. AWA was set up in response to the ever-growing demand for services at a critical time. With trusted partners, AWA will offer you benefits wherever you are in the world.
Alleviate stress with AWA
At some point, we have been with a grieving family or friend and come to learn that none of us are ever prepared to leave this world. When the time comes, we shall leave everything including our loved ones behind. With proper planning, you can alleviate the burden of the expense associated with your untimely departure at a time when your family and loved ones are grieving.
Death Announcement: The Passing away of George Ngugi Wamae