2.2 million Kenyans suffering from alcoholic drinks dependency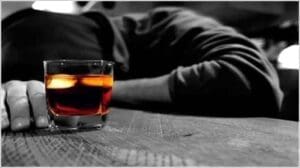 An estimated twelve million Kenyans are grappling with alcoholic and drug related disorders a figure that will keep rising by day unless massive rehabilitation measures are undertaken as a matter of urgency according to the National chairman of Nacada, John Mututho.
He said out of the figure at least 2.2 million are suffering from alcoholic drinks dependency syndrome and have to contend with habitual alcohol consumption to perform daily chores an eventuality he says has superseded known drugs related disorders.
According to Mututho, the unfolding scenario poses challenges to the Government considering that constitutionally, mentally retarded persons, including through alcoholic disorders, are not eligible to register as voters.
Speaking in Embu after meeting Governor Martin Wambora in his office where he led a high powered Nacada delegation, Mututho said that the agency is seeking partnership with the County Government in establishing a rehabilitation centre for drug and alcoholic addicted persons.
He further cautioned heads of schools who condone illegal drug practices reminding them that section 19 of the Nacada act on enforcement will now be fully put in force.
On his part, the Governor Wambora pledged that the county will partner with Nacada to moderate alcohol consumption in Embu noting that Embu has experienced numerous catastrophes of alcohol abuse.
Accompanied by among others the Chief Executive Officer Dr, William Okindi , the chairman called for immediate  harmonization of both National and County Government alcoholic drinks  enforcement laws.
By Joseph Kiprono
-kbc.co.ke