2015: Key figures to watch as Kenyans usher in New Year with renewed hopes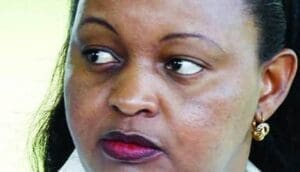 President Uhuru Kenyatta
Kenya: As the Head of State, he is expected to steer the country in difficult times owing to the growing security threat posed by terror organisations. He will be keenly watching the country's economic indicator to ensure that the Jubilee government delivers on pre-election promises made to Kenyans. The President is also expected to deal with high level unemployment, labour unrest even as he spearheads major development projects such as the Standard Gauge Railway. Uhuru will also have to contend with the opposition coalition Cord, which has demonstrated its determination to stop him from securing a second term in office.
DP William Ruto
The Deputy President still faces trial at the International Criminal Court (ICC) and many will be following how it unfolds. They will be keen to see how he handles the pressure of a difficult trial as he executes his official duties as the country's deputy chief executive.
Ruto like Kenyatta, will also bear the burden of ensuring Jubilee's promises are fulfilled and be part of a collegial effort by the Presidency to steer the country forward.
Cord leader Raila Odinga
Given the disappointing performance by the official Opposition, since the 2013 General Election, Raila and his Cord co-principals will be working round the clock to ensure that they put the Jubilee government on the defensive. Among the issues on his plate will be his call for dialogue with Jubilee on challenges facing the country, the Okoa Kenya referendum lobby, CORD's minority in the National Assembly and restoring order in this party where rebellion by younger more militant members has been on the rise.
Wiper leader Kalonzo Musyoka
Kalonzo may be forced to make tough decisions this year to salvage his Wiper Democratic Movement where open rebellion has been visible in recent months. There might be pressure from his supporters to exit from CORD if he is unsure of securing the coalition's ticket for presidency in 2017.
Senate Minority leader SENATOR Moses Wetang'ula
Viewed as the senior-most politician in Western Kenya, the Bungoma Senator, who is the Ford-Kenya party leader and CORD co-principal, will be a closely watched politician. As the only elected CORD principal, he is expected to lead the Opposition troops in Parliament in countering Jubilee's numerical strength. Given that he nurses presidential ambitions, it will be interesting to see how he plays his cards within CORD as he consolidates his influence in his Western Kenya stronghold.
National Assembly Speaker Justin Muturi
Some MPs and Senators are unhappy with his performance and want him sacked for gross violation of the Constitution. For those against Muturi, his worst performance was when he presided over the House in the passage of the controversial the Security Laws (Amendment) Act, 2014. Pundits will be watching to see how he will preside over the National Assembly given his perceived impartiality in favour of the President's Jubilee Coalition and TNA party, which sponsored his candidature.
Interior Cabinet Secretary Joseph Nkaissery
The Retired Major General, sworn in shortly before Christmas, shoulders the responsibility of keeping Kenyans safe. After he was sworn in, he promised the country he would serve Kenyans diligently, noting however that restoring security will require everybody's participation. He takes over at a time the country has been experiencing frequent terror attacks and internal skirmishes. The public will be watching his performance closely.
Salaries Remuneration SALARIES Commission (SRC) chair Sarah Serem
In a country where labour unrest over low pay have become a recurring problems, Serem will have the challenge of explaining why increments cannot be sustained. Her first challenge will be the demands by teachers, given that in past negotiations between the Kenya National Union of Teachers (Knut) and the Teachers Service Commission (TSC), her commission has often been declared hostile.
Chief Justice Willy Mutunga
As Chief Justice, he is the face of the Judiciary which in some way has been involved in institutional stand-offs with Parliament. There are also several cases before the courts, starting with the Security Laws (Amendment) Act, 2014, and the digital case filed by media houses. Senators are also likely to go to court over the passage of Bills touching on counties by the National Assembly. There are also issues of judicial reforms among other pertinent issues pending on his tray.
Education CS Jacob Kaimenyi
Kaimenyi stands out as the most unlucky CS, welcoming the new year with a teachers strike, protests of scrapping of ranking in Kenya Certificate of Primary Education (KCPE) results, and unresolved schools fees issues that continue to spark protests from parents. While everyone is waiting to see how the strike by teachers is resolved, Kaimenyi will also be watched closely over his order to the Commission of University Education (CUE) to ensure that lecturers in public universities who do not have PhDs (numbering 7,500 as per their Union) are phased out.
Council of Governors (COG) Isaac Ruto
Ruto has maintained the push for more funds to counties is still on course. In his end-of-year speech at Bomet Green Stadium, Ruto said governors will continue to push for more funds to support better service delivery in counties. In recent months, many governors from his Rift Valley backyard have abandoned the governors' drive for a referendum under extreme pressure from the Jubilee coalition. It remains to be seen on how he will push the agenda as a lone ranger and whether he will merge his 'Pesa Mashinani' referendum push with the CORD coalition's Okoa Kenya.
Controller of Budget Agnes Odhiambo
Under the prevailing harsh economic times, the Controller of Budget will be key in the allocation and monitoring of the national resources. Last year, she cross edswords with governors over county spending. Her office will continue to be at the focal point as county spending is assessed.
IEBC chairman Issack Hassan
Hassan has been mentioned prominently in the so called "Chicken scandal" where senior officers of Smith & Ouzman Ltd, a UK-based firm, reportedly bribed officers of the Kenyan electoral body to secure business contracts. The public will be watching to see how he navigates through the court battles. Hassan was mentioned alongside Energy Cabinet Secretary Davies Chirchir, who was then a commissioner in electoral body, and James Oswago, then the Chief Executive of the Commission.
Mumo Matemu-Chair-EACC
EACC chair MUMO MATEMU
Corruption in the country has remained rampant and Matemu who is the chair of the Ethics and Anti-Corruption Commission (EACC) will be the man to watch. Corruption is endemic in public office and despite market reforms, several business surveys reveal that business corruption is still widespread and that companies frequently encounter demands for bribes and informal payments to 'get things done'. The public procurement sector in Kenya suffers widespread corruption.
Ababu Namwamba-ODM Secretary General
The Budalangi MP who doubles as Secretary General of ODM and the chairman of Public Accounts Committee (PAC) of Parliament, will be in the spotlight. Within ODM, he will be tasked with re-uniting the divided secretariat and brings back rebels into the party fold. As the PAC chair, he is expected to fast-track tabling of audited accounts in the House.
Francis Ole Kaparo, Chair of NCIC
As the chairman of the National Cohesion and Integration Commission (NCIC), Kaparo has his job cut out. He has to ensure that peace prevails as the country moves towards the next General Election in 2017.
Kaparo recently indicated NCIC is finalising an audit in all the 47 counties to check whether resources and jobs are equitably distributed among the communities living in those areas. The unequitable distribution of resources and jobs are major causes of conflict among communities
DEVOLUTION CS annE waiguru
As the Cabinet Secretary for Devolution and Planning, Waiguru is at the heart of ensuring devolved governments are strengthened and that public service works effectively.
Through her ministry's intervention, civil servants undertook biometric registration that was designed rid the civil service of ghost workers.
She has also been instrumental in ensuring the take-off of Uwezo Fund for youth and women.
 James Orengo-Siaya County Senator
The Siaya county Senator is a key member of the CORD coalition and a close ally of former Prime Minister Raila Odinga, viewed by some as among his most influential political advisors. His fiery nature, whether in Senate, court room or public rallies, makes him a person to watch in 2015. The lawyer is also representing CORD in some of its legal battles, including the one on controversial security laws.
Aden Duale-Majority leader in the National Assembly
As the Majority Leader in the National Assembly, Duale is the Jubilee government's third most powerful person. He will be depended on to push the government agenda in the House. An active member both in and out of the House, Duale has also been a key defender of the Jubilee government and its policies. Duale is known for goading rivals. The youthful and charismatic MP for Garissa Town first got into Parliament in 2007.
 James Macharia-CS Health
When he is not assuring the country that the country of safe from an Ebola virus incursion, he is explaining how the tetanus vaccine does not cause foetuses to abort.
Macharia is in charge of one of the country's most sensitive ministries, dealing with the lives and well being of over 40 million Kenyans.
-standardmedia.co.ke