Death announcement and fundraiser for Nancy Mulewa Mungai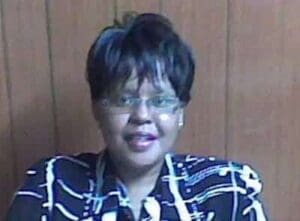 It is with a sad and heavy heart that we have to announce the sudden promotion to glory of Nancy Mulewa Mungai
on Wednesday
morning, January 7th 2015. Nancy has left behind her husband and best friend Joseph Njuguna and two kids Brandan Mungai Njuguna and Brenda Waruguru Njuguna.
The Late Nancy was the daughter to Samuel and Lillian Mbusu, sister to Betty Ndegwa of MA, Anthony Mukush and Carol Mwikali of Westampton, NJ. She was also the sister-in-law to David Ndegwa, Claudia Muindi and Jimmy Kabugi.
A fundraising event has be schedule for this Saturday January 17th, from 6PM till Midnight, at Christ the King Episcopal Church, 40 Charleston Rd, Willingboro, NJ 08060 to assist the bereaved family defray hospital and funeral costs as a result.
In addition, a Bank of America account has been setup to accept deposits for those who will not be able to attend the fundraising event this weekend. Bank details are provided here below:
BANK OF AMERICA
Account Name: Anthony Mbusu
Checking accoount#: 381041750821
Please feel free to contact any of the contacts below if you require any additional information.
Contacts: