Joseph Hellon denies fathering TV girl Esther Arunga's baby
Joseph Hellon denies fathering TV girl Esther Arunga's baby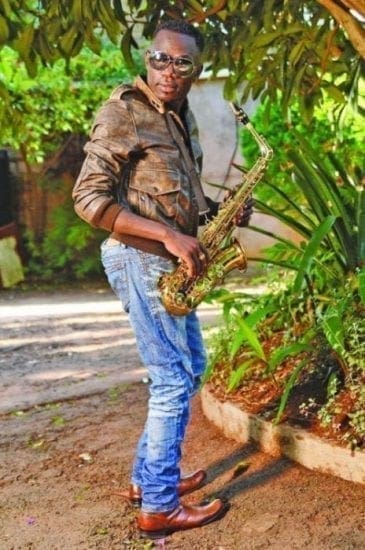 Controversial jazz maestro Joseph Hellon says he's been to hell and back. Some years back, he spent a few days behind bars on suspicions that he was the head of a cult that offered human sacrifices. He spoke to Cate Mukei about his dramatic life, the Timberlakes and his struggle to get a child
 In 2010, you were accused of heading a cult that saw Esther Arunga dump her fiancé Wilson Malaba and later get married to Quincy Timberlake. What is your relationship with Timberlake like?
He was my deskmate  in primary school and a neighbour back home. We were buddies and when he approached me asking if my family could host him for a few weeks, my wife and I couldn't say no.
The whole saga  resulted in you losing most of your corporate gigs…
Controversial jazz maestro Joseph Hellon says he's been to hell and back. Some years back, he spent a few days behind bars on suspicions that he was the head of a cult that offered human sacrifices. He spoke to Cate Mukei about his dramatic life, the Timberlakes and his struggle to get a child
Honestly, it wasn't as hard as the media made it. You see, our income mostly comes from teaching music and not performing. My wife and I made our fortune from teaching music. Performance was and still is a pastime.
Rumour mills had it that the baby Timberlake is accused of murdering in Australia was yours. Is this true?
That's a lie. That child was conceived after Quincy was released from prison in April 2010 and the baby was born in late December. I've seen blogs claiming that Esther was six months pregnant when Quincy was released from prison. Did that child stay in the womb for 15 months?
Are you in touch with Esther Arunga or her family?
Not at all. She doesn't want to talk to me.
You've struggled to get a baby. What was the problem?
Medically, when blood group B- and O+ combine, it results into a condition known as Rhesus factor, where the woman's blood fights the baby's blood aggressively leading to stillbirth. Our first two babies died from this condition because my wife is blood group B- and I'm O+. But, we prayed and Jesus fixed it. We now have a wonderful son and my wife is due this week.
Most recently, David Owako accused you of abducting his children. What transpired?
David Owako approached me claiming he was an 'IDP.' He was broke and he also claimed his wife had abandoned him with two kids. He requested we host his two kids over the August holidays last year, which we did
When he failed to raise court fees, we helped him pay. We asked him to leave with his kids, but he abandoned them after staying with us for three days. We called the Karen children's officers and reported him to Karen Police Station. He ignored our calls and we didn't know where he was.
He has now been charged for giving false information to police and for abandoning his kids.
How was it growing up in the village?
I am the fifth child in a family of nine. We hardly had anything to eat and we survived by the grace of God. I was the breadwinner for my family. When I was a student at Starehe, I would send my pocket money (given by my sponsors) to cater for our family needs.
Did the nine of you all go to school?
Yes we did. My parents depended on subsistence farming and would sell farm produce to make ends meet. It wasn't easy, but we were one happy family despite the limited resources.
How was life at Starehe Boys compared to the village?
Life at Starehe was a shocker. I was used to the village where we knew each other by name. Not many people had cars. So, imagine coming to a city with so many cars and meeting people from different tribes and races. I was mesmerised! However, I am an outgoing person and hence, coping was easy.
You mentioned in the past that Dr Griffin wanted you to be a doctor. Tell us more.
I was very good in math and sciences and because of my all-round academic abilities, Dr (George William) Griffin (founder of Starehe Boys Centre) wasn't too pleased that I wanted to be a musician. However, music and preaching have always been my passion.
At one point, he asked if I was going to spend my entire life playing the saxophone in smoky pubs. He felt that a Starehe student should go for a more 'respectable' career like law, medicine or engineering.
Did stammering affect your self-esteem?
I was very shy and withdrawn because my speech could barely make sense. It also made me very hot-tempered. I read how Jesus used to heal the sick and make dumb people speak. After praying to God and I know some might scoff at this, he healed me.
-sde.co.ke
Joseph Hellon denies fathering TV girl Esther Arunga's baby