Laura Oyier: I was never detained,I had cash on Mpesa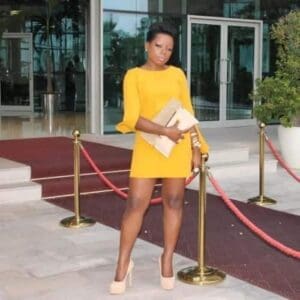 Laura Oyier, the popular about-town-girl who has been making headlines for the wrong reasons has denied reports that she was detained at the seven-star Villa Rosa hotel.
Rumour had it that the sassy girl, who is also an upcoming singer, was held by the hotel security over a bill.
"I was never detained at the hotel. I had a bill and when I offered to pay via MPesa, they said they don't do MPesa transactions. I then got one of the service men accompanying me to Oillibya (Westlands) where a friend was. I then got the money and let the serviceman pay back at the hotel," Laura told MondayBlues on Friday.
"This is a little misunderstanding. The reason I was at Villa Rosa was the fact that I had a meeting with one of the Hot Rod band members whom I wanted to hire for an upcoming United Nations event. I was also there to support the band," she added.
Laura shot to social media infamy by running up a Sh250,000 tab at the Hotel Intercontinental over Valentine's Day, something she now says was blown out of context.