5 Kenyan Social Networks That Never Took Off Or Were Dead On Arrival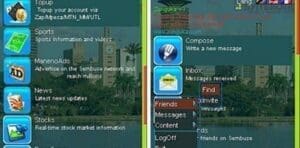 Starting a startup or an app that offer services that require engagement of the masses seems like all the rage right now, but in reality, it is very difficult to maintain one due to the high cost of maintenance, lack of an initial steady revenue stream and a low uptake rate. Social networks rely heavily on growth of a user-base and monetization of the same by selling adverts or premium services. A huge home market also comes in handy, and funding to keep going when advertisers still can't notice you. These are some of Kenyan apps or websites that somewhat failed to be properly established in the local social media scene:
Iborian
Iborian.com was announced in 2008 as a free social network developed in Kenya that seemed to be the Kenya's version of Facebook of some sorts. The platform was gearing to be the social platform that will have the "local feel" unlike the other foreign social media sites Kenyans were registering to. According to Kachwanya from his blog "…it is not segmented and you can do more like chat, blog, convey personal feelings, discuss or let your opinion be known to much bigger audience, somehow update your friends on what you are doing and where you are at any particular time". There was also a forum for "mature" discussion
Right now, the URL is dead but Standard had taken a screenshot of the website:
Sembuse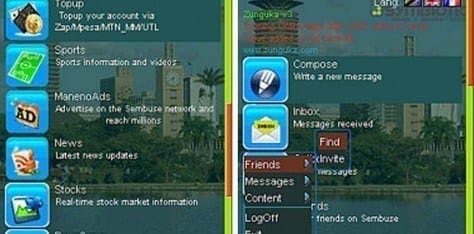 Sembuse was another social networking app announced in 2009 that aimed to connect people via SMS. According to an article by the Business Daily quoting Mr. Timothy Mbugua, the guy behind the app: "Conventional text messages are limited to 160 characters, while the cost ranges between Sh3.50 to five shillings. But Sembuse gives a user 1,000 characters per SMS at a fraction of the cost of a traditional text, allowing unprecedented savings and value addition" The service aimed to charge people 50 cents per text using the Sembuse Messaging Suite. Right now, Sembuse.com is currently offline
Elefone
Elefone is a social networking app that was sometime last year designed by Rapid Communications and E-Mobile International for iOS and Android. It offers free texting, voice messages, voice calls, importation of contacts and sharing and liking of photos. Also, you can enjoy various services in Elefone Life like News from the Elefone Team, Chase Bank, Jamii Bora, Kenya Power, Kenya Rugby and KUSCCO. Unlike the other social media platforms, this one seems to be working but it has very few downloads (For example on Android, it has less than 500 downloads)
Whive
Whive.com was a social networking platform established in 2010 where users could share ringtones, games, SMS and events. Their focus was to provide basic communication and social media services to those people who did not have access to the Internet. Whive garnered over 100,000 users at the time of demise. Right now the platform doesn't seem to be working, currently the official website is displaying this image:
Ufahari
From their Twitter and Facebook bio, they were focused on "stories of brilliant innovations, creative ideas and smart people from the developing world". Well, it seems it didn't take off as planned. Their latest Facebook post was in April 2012 and Twitter was on June 2013. Currently their official website ufahari.com is offline.
Others on the Bonus list include Kenyan List and Funkenya
Kenyanlist.com was another social network that was quite a beehive of activity. The social network was more of a lightweight forum than a social network. The main advantage of Kenyanlist was that it was lightweight and so barrier of entry was quite low. One would access it on feature phones on Opera Mini browser. Looks like the platform owners gave up the chase and the platform is nolonger existent.
Funkenya.com never really hit it. This was the place users would go to find some humour videos and images. Funkenya still lives but barely gets noticed outside of a few images that show up on Twitter and Facebook with a Funkenya watermark
Many of these platforms were developed with the belief that they would scale to the levels of Facebook and Twitter in the US with owners not quite ready with the what-it-takes to go up. Finances, energy and vision was lacking in most of them as they sought to create something that in their hopes would turn up profitable in a near future, this never happened.
-techweez.com