White gunman shoot dead 9 blacks in a South Carolina church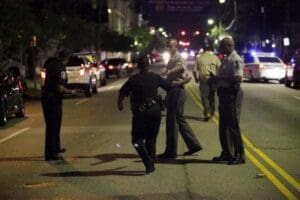 Nine people have died in a shooting at a historic black church in Charleston, South Carolina, United States.
Law enforcement officers told a press conference early Thursday morning that the incident, which happened on Wednesday night, was likely a hate crime directed at certain people.
"I do believe this was a hate crime," Police Chief Gregory Mullen said.
Eight people died at the scene at the Emanuel African Methodist Episcopal Church while one person was pronounced dead at a hospital, Mullen said.
WCBD, a local TV channel, reported that among the dead was Mr Clementa Pinckney, the South Carolina State senator who was pastor of the church.
The 41-year-old politician was married with two children and had served in the state senate since 2000.
The shooting happened while members of the church were taking part in a prayer meeting, according to Mayor Joe Riley.
"This is inexplicable," Riley said. "It is the most intolerable and unbelievable act possible … The only reason someone could walk into church and shoot people praying is out of hate."
By the time of filing this report, the suspect was still at large.
Officials described the gunman as a 21-year-old white man with sandy blond hair and a slender build wearing a grey hoodie, blue jeans and Timberland boots.
The mayor said he had met with some of the families and described the encounter as "the most heart-breaking scene he had ever witnessed".
The police chief on Thursday announced that the city would be offering a reward for information that would lead to the capture of the suspect but the amount is to be set later in the day.
Investigators believe that there was only one suspect in the tragedy, which unfolded around 9pm, but they consider him to be armed and extremely dangerous.
Local authorities were using track dogs to try and track him down as FBI officers arrived at the scene to assist in the manhunt.
-nation.co.ke