Pastor Ng'ang'a's bodyguard presented wrong driver to cover up accident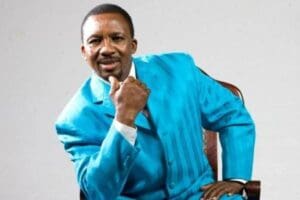 A police inspector will face a criminal charge for being part of a cover-up in a probe concerning an accident after which a woman died in Limuru last month.
An independent investigative report recommends disciplinary action against five other officers allegedly involved in the concealment.
Police said Kenya Police Airwing inspector Christopher Nzioka should face charges of conspiring to hinder justice and giving his seniors false information.
The report says Nzioka, who at the time of the accident was with the pastor and acted as his bodyguard, presented a man named Simon Kuria as the driver of the Range Rover involved in the accident.
The report further said the inspector and an officer organised the collection of a new insurance sticker and number plates for the vehicle after the accident.
The two allegedly went to Valley Road Motors in Nairobi and took a CIC General Insurance sticker issued on May 24, for vehicle KG 5981, the report said.
At the time of the accident on July 26, the vehicle had a sticker for a Monarch Insurance Company policy, that had expired a week earlier.
If found guilty, Nzioka will face three years in jail.
The report says constable Wesley Kipkoech negotiated with his colleagues on Ng'ang'a's behalf, after taking over from officer Alexander Kitonga without his superior's knowledge.
Kipkoech is accused of giving false information on the whereabouts of the vehicle, which he booked in as registration KCD 060Q/KG5981, saying he had taken it for inspection in Nairobi.
That evening, Kipkoech reportedly made another booking saying he had gone to establish the vehicle's ownership at the Kenya Revenue Authority.
The accident happened on a Sunday and it is implausible that KRA offices were open then.
Traffic boss Patrick Baya will face disciplinary action for not reporting to the scene immediately.
Other officers due to be disciplined for negligence are Kitonga, corporal Eunice Sila and constable Tabitha Anayo.
Amid contradictory reports regarding the accident days after it occurred, IG Joseph Boinnet said it had general assurance and had been taken on a test drive from Valley Road Motors.
Boinnet later ordered a fresh probe, led by Traffic Commandant Charlton Mureithi, whose team recommended charges of causing death by dangerous driving against Ng'ang'a.
They advised charges of giving false information against Kuria, who presented himself to Tigoni police station two days after the accident claiming he was the driver of the red Ranger Rover.
Ng'ang'a has maintained he was not involved in the accident and that he neither knows its owner nor the person who was driving it when the crash occurred at Manguo area along Naivasha-Nairobi highway.
He said he only learned about the accident from church members who called him afterwards and accused an unnamed media house of "dragging" the story over a pending court case.
Ng'ang'as fate will be decided by DPP Keriako Tobiko who received the file with the police recommendations on Monday.
At least fifteen people, including witnesses and police officers, have been interrogated by a team tasked to investigate the accident.
– the-star.co.ke