The Most Idiotic:Guys Telling Us To 'Say NO To Cheap Sugar'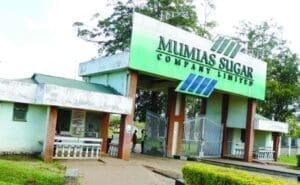 Since President Uhuru made some sugar deals with Museveni, there has been a campaign telling us to 'Say NO To Cheap Sugar'.
Frankly speaking, that's the most idiotic thing I've ever encountered on Social media, and I believe I speak for majority of Kenyans.
From the bilateral deals Kenya made with Uganda, we are going to allow Ugandan sugar into the market, while we export some other products to them namely beef and dairy products. Among those who have criticized the government is former Premier Raila Odinga. He indirectly insinuates that Uhuru was in Uganda to expand his Brookside market, while disregarding the state of local sugar millers.
Raila may have a point, but from the consumer point of view, that's nonsense.
We have not verified the figures, but we're made to understand that there's an almost Sh100 difference between a 2Kg bag of Mumias sugar and Uganda's Lugazi sugar. What moral authority do you have to deny Kenyans the cheaper option?
Sitting in their high offices in Nairobi, they may not know this but majority of Kenyans do not 'Buy Kenyan to Build Kenya', when the cost is not right. That explains why many Kenyans are flying Emirates or Ethiopian, when Kenya Airways flies to same destination. You do not simply overcharge and cry patriotism.
I have a running joke with my friends that the mid-range imported alcohol we drink is mostly 'second generation' alcohol in their country of origin. For instance, a Sh800 imported vodka is probably in the same league as a Sh400 Kenyan vodka, considering the logistics and cost involved in bringing it into the country.
That's why the case of Mumias Sugar and Ugandan or Brazil sugar is peculiar. Since there's little in terms of quality difference, logic dictates that Mumias sugar should be cheaper.
– nairobiwire.com