Kenyan couple in Anna, Texas, lose sister and her baby during childbirth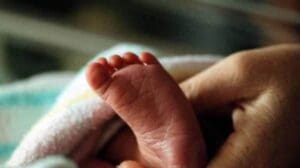 A Kenyan couple Macharia Waburi and Mary Ngugi, has lost their sister and her baby due to childbirth complications.
The late Jane Nyambura and and her baby Wangechi dies last week.
The family of lives in Anna, Texas about 40 miles north of Dallas.
Family and friends are meeting daily from 6pm for prayers and support at their residence located at 516 Salisbury Dr, Anna TX, 75409
Financial Contributions can be made at Bank of America, to the account of:-
Mary Ngugi
Bank of America
009481847755
Routing number: 011000138
Zip code: 75409
Contact's:-
Macharia Waburi 2144762985
Mary Ngugi 2146043322
Andrew Maina
469-215-4537
Robert Gacheru
214-546-6295
-jambonewspot.com