Kenyan father dies few weeks after arriving in US for daughter's wedding
Kenyan father dies few weeks after arriving in US for daughter's wedding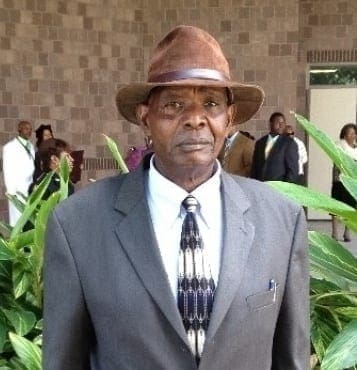 An unimaginable misfortune has befallen our friend and sister Ruth Wainaina-Rivers here in Houston. Her parents, Mr. Stephen Wainaina and Mrs. Winnie Wainaina flew from Kenya to Houston, TX on 9/2/2015 to attend the auspicious occasion of their daughter's wedding on 9/06/15 to Herschel Rivers. A day after his arrival in Houston, he rapidly fell ill and had to be resuscitated by his daughter as they awaited the ambulance. He was rushed to ICU where he remained until the Lord called upon him early Tuesday morning on 9/29/2015. He was unable to walk his daughter down the aisle, and it broke her heart. We all are taking comfort that he did see his daughter and gave his blessing, before he left us.
Mr. Wainaina is survived by his loving Wife -Winnie Wainaina, Son – Evan Wainaina, and 4 daughters – Irene Macharia, Serah Waithera, Lisa Wainaina and Ruth Wainaina-Rivers and his new son-in-law – Herschel Rivers.
The community is coming together to shower love on our sister as she makes arrangements to take her father's body home with love and honor. Expenses to cover transport to Kenya and funeral services are hefty and we are urgently binding together with a goal of $20,000 to assist our newly wed sister to lay her father at his birth home, and allow his soul to come to peace.
A fundraiser is scheduled for Saturday, October 3rd at Celebration Party Hall located at 6237 Highway 6 S, Houston, TX 77083 starting at 6 p.m.
Accounting information
Bank of America
Ruth G. Wainaina
Account Number: 586032950697
Routing Number: 111000025
Email: [email protected]
Chase Bank
Caro Settim
Quickpay – [email protected]
Mobile Number:
(713) 550 4465
PayPal
Ruth G. Wainaina
Go fundme account:
https://www.gofundme.com/wainaina
For more information, please contact:
Carol Settim-
713-550-4465
Lish Ratemo-
281-705-2973
Faith Nyongesa-
713-884-9884
Edu Barasa-
832-618-9006
Sharon Siddondo-
832-277-5118
Michelle Mutura-
713-499-0007
BonBon-
210-454-5112
Teresa-
832-859-8984
Ron Odera-
713-320-3891
Laban Opande-
713-446-6339
Thank you for your continued support! God bless.
TUKO PAMOJA!