Diaspora remittances down in Sept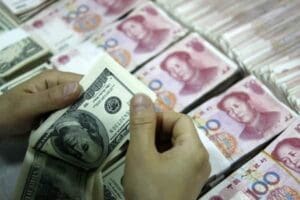 Money flowing in from Europe went up by 29.1 per cent in September as overall diaspora remittances declined by more Sh460 million.
The inflows for the month saw a decrease of 3.4 per cent to $128.4 million (Sh13.1 billion), compared with August.
In August, Kenya recorded an increase to $132.9 million (Sh13.6 billion), as money from North America and the rest of the world shrunk.
The figure for this year, however, increased by 0.9 per cent compared to $127.4 million (Sh13 billion) during a similar period last year, according to figures posted by the Central Bank of Kenya.
Cumulatively to September, remittances were 7.8 per cent higher with the 12-month average flow sustaining an upward trend.
Europe's contribution to the inflows rose to 29.1 per cent from 27.6 per cent bringing in $37.4 million (Sh3.8 billion) in September.
North America's contribution declined by $2.3 million (Sh235 million), while the rest of the world reduced by $2.9 million (Sh296 million) between the months of August and September.
-nation.co.ke