Three Kenyans win Queen's Young Leaders award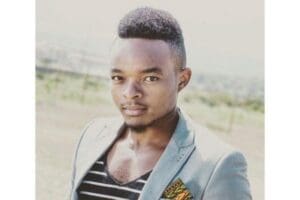 Three Kenyans are among 60 young people from 46 commonwealth countries named as the 2016 Queen's Young Leaders.
The three Alex Mativo, 21, Peris Bosire, 24, and Susan Mueni Waita, 21, will travel to the United Kingdom in June to meet Queen Elizabeth and receive their awards.
They have been recognised as exceptional leaders in their community.
Mr Mativo has been recognized for starting E-lab, to reduce electronic waste in Africa by making art, fashion and other innovative products out of it.
He started the initiative after witnessing problems in his community caused by toxic pollutants from electronic waste .The organisation also promotes a culture of safe and responsible e-waste disposal.
Ms Bosire, is a co-founder of FarmDrive which aims to bridge the funding gap between farmers and financial institutions.
Using technology on simple mobile phones, it keeps records and builds credit profiles for farmers which enables them to have access to reliable, digital, financial services and they are able to save some of their earnings.
Over 800 farmers are using the platform and 3,000 more are due to start in the next six months.
Peris grew up in a farming community and from an early age observed that most farmers lack access to credit to help them make the most of modern agricultural techniques.
Ms Waita volunteers as the field coordinator for the girls' programme of an NGO called Caroline for Kibera.
She coordinates and monitors its activities including organising team building and training 'safe space' leaders who speak to girls about sexual and reproductive health and she is a role model to girls in her community.
The Awards is part of the Queen's Young Leaders Programme, which celebrates the achievements of young people who are taking the lead to transform the lives of others and make a lasting difference in their communities.
"This is the second year of the four year Queen's Young Leaders program," said Christina Cullen, a Media Relations officer from the Queen's Young Leaders programme.
The award winners, aged between 18 and 29 are required to be working to support others, raise awareness and inspire change on a variety of different issues including; education, climate change, gender equality, mental health and disability equality.
In June this year, Samuel Karuita, Abdikadir Aden Hassan and Caren Nelima Odanga were recognised by the Queen.
-nation.co.ke