Kenyan man who has lived in the US for 39 years dies in Texas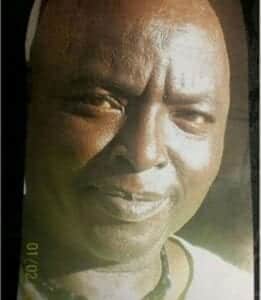 A Kenyan man who has lived in the United States for 39 years has passed on. (family hasn't seen him since 1976).
Mr Peter Wambua died at an Austin, Texas hospital on December 29, 2015 where he had been undergoing treatment after suffering five major heart attacks.
Mr Wambua was born and raised in Tala, Kangundo and came to the USA in 1976 through a Catholic mission. He intially live in Wisconsin and attended college at the University of Wisconsin.
He later on moved to Louisiana where he was later displaced by Hurricane Katrina and eventually relocated to Austin.
After moving to Austin, he suffered his first massive stroke which left him paralyzed. He later suffered four more massive strokes. In the course of his treatment from the effects of the stroke, he also suffered from kidney failure.
He has been ailing and undergoing treatment and therapy for the last ten years till his death last week.
He did not have any relatives or known acquaintances in the Austin area and well wishers who happened to stumble upon him at the hospital by chance are trying to organize for his return back home to his mother. A Kenyan living in Austin has been in touch with his mother and she has expressed her wish to have her son laid to rest next to his younger brother and sister in Kangundo.
Kenyans and all well-wishers are being requested to assist in order for his mum to receive his body back home.
The hospital has stated that family and friends have 30 days to claim the body or he will be cremated.
For this wishing to contribute towards his funeral expenses and his transportation back home, you can do so through https://www.gofundme.com/peterwambua
For more information, please contact
Mwatu Kioko -469-164-1144
Jane Mangu –  512-698-7625
Esther M        –   512-999-0118
-jambonewspot.com