PHOTOS:Nigerian Presidential Jet 'Eagle One' superior than 'Harambee One'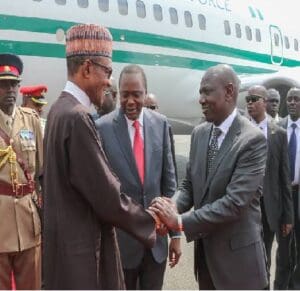 Nigerian President Muhammadu Buhari is in Kenya for a three day state visit. He touched down at Eldoret International Airport and the bird that flew him in is now wagging on Kenyans' tongues.
Nigerians love flashy expensive stuff, no wonder their commander in chief has a fleet of 9 presidential aircrafts.
While Americans have their Air Force One, Nigerians have 'Eagle One' and I also hear our own is also coded 'Harambee One'.
Anyway President Muhammadu Buhari touched down in Eldoret in his main bird, Boeing 737 BBJ Aka Nigeria Air Force (NAF) 001.
Their presidential jet is much bigger, well furnished and cruises faster to far distant places than our 'Harambee One' (Kenya Air Force Fokker 70 ER jet). Our Presidential jet is Dutch-made while the Nigerian bird is American-made.
While our customized 'Harambe One' has space for only 26 people and can only fly for a distance of 3,410 km without refueling, 'Eagle One' has room for between 25 and 50 passengers within a luxurious configuration and flies for a distance of 11,480 km.
The Nigerian Presidential jet is also modified to make their President feel at home when he's on board; it has contains a master bedroom, washrooms and showers, a conference and dining area, and a living area.
I don't know whether 'Harambee One' has such luxuries. Anyway the white and green strapped Nigerian bird made tongues wag when President Uhuru shared photos of the jet landing at Eldoret International Airport.
See photos of the Nigerian Presidential Jet below:
Credit: Naij,com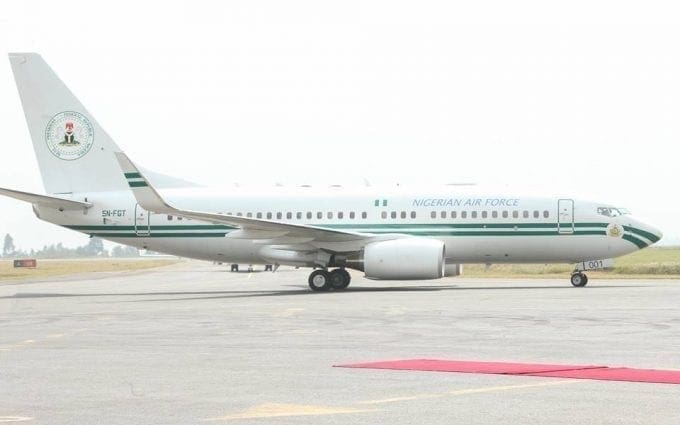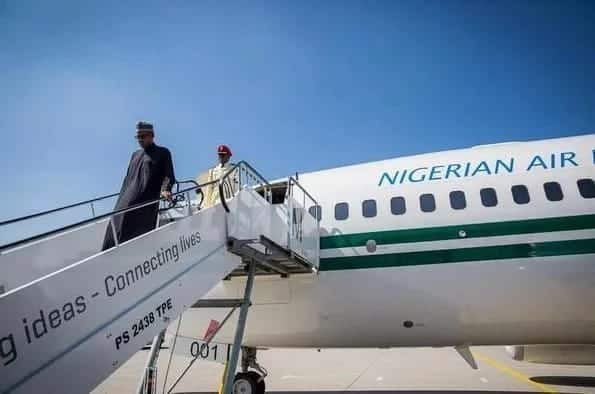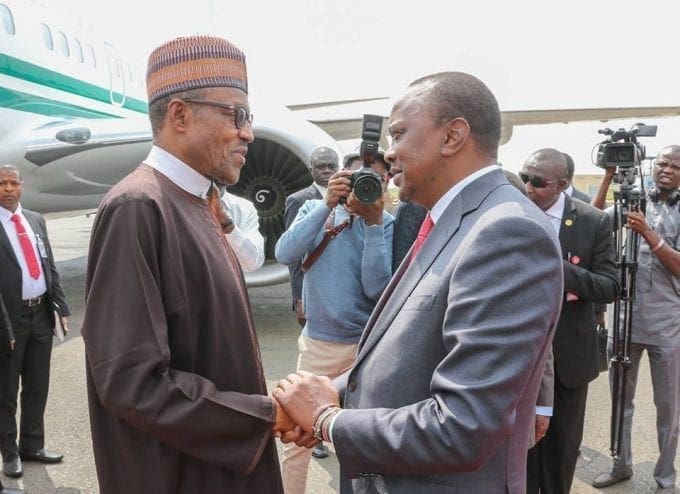 -ghafla.co.ke