Bondo villagers sprinkle chang'aa, busaa on 'thirsty' Fidel Odinga's grave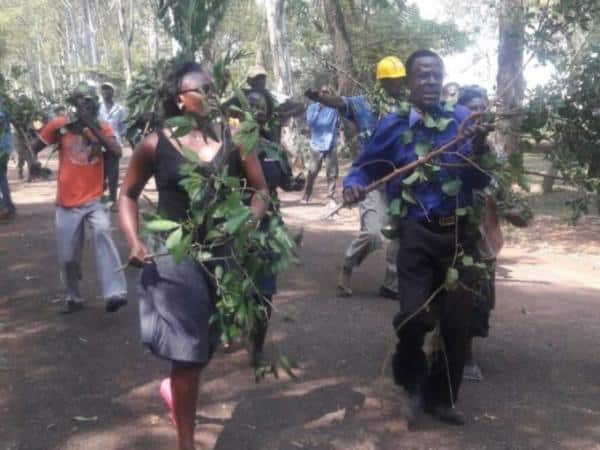 Fidel Odinga's age mates sang dirges and cast evil spirits away from his family by wielding spears in a Tero Buru ceremony in his memory on Friday.
Fidel, Cord leader Raila Odinga's son, died on January 4, 2015 after complaining of difficulty in breathing.
Bondo villagers waved twigs and placards and marched from Kang'o Ka Jaramogi, around his home and then to his grave where they chanted slogans indicating he was a hero.
They later slaughtered a goat and drank traditional brew busaa in a ceremony that Fidel's grandmother Betty Oginga said signified his peers deemed him a hero.
"We are taking the brew to celebrate with Fidel, as a sign of unity, a year since his departure," said team leader Otieno Ojuok.
Betty, who received the ritual performers, said they decided to hold a ceremony before the official celebration on Saturday, when Jaramogi Oginga Odinga will also be honoured.
"They sprinkled changaa and busaa before slaughtering a goat to share with Fidel, who is perceived to be thirsty, a year since his burial," she said.
Family members led by Raila earlier held inter-denominational prayers at his Opoda farm in Bondo.
Bondo villagers sprinkle chang'aa, busaa on 'thirsty' Fidel Odinga's grave