Popular Kalenjin musician Chelele murdered in cold blood
Popular Kalenjin musician Chelele murdered in cold blood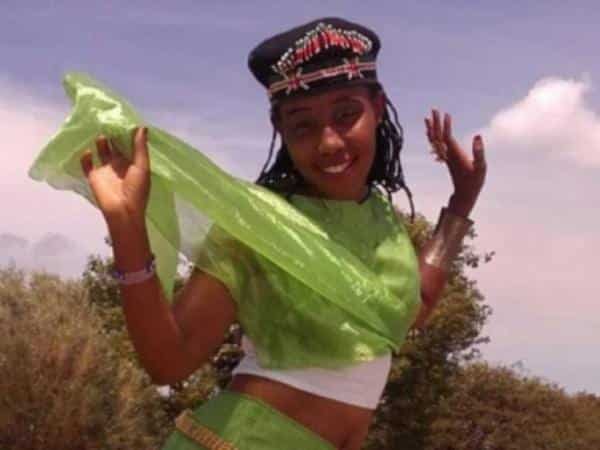 Police in Bomet are trying to unravel the mystery behind a cold blood murder of a Kalenjin musician Diana Chemutai Musila popularly known as Chelele and her body dumped inside her deserted house in Bomet County.
The body of Chelele was found early Saturday morning at her Kapkwen residence, some five kilometers away from Bomet town with several wounds on her hands and deep cuts on her body.
Confirming the incident Bomet police OCPD Abel Sande said they were informed by the sister after several unsuccessful attempts to trace her.
Sande said police went to the scene of the incident where they found the body with blood stains spilled all over the floor of her former house.
It is suspected that she may have been killed elsewhere and the body dumped in the abandoned house.
Chelele, according to the younger sister-Cheche, has been missing for the last three days.
It is reported that she was last spotted on Monday night at a popular joint in Kericho town.
"I met her in Kericho at around 3pm on Monday on my way since it was late I decided to call her sister to inquire from her on what she was doing at such time but she did not pick," explained a friend who asked not to be named.
Chelele has had numerous family and legal disputes with her husband Eric Musila, a police officer, who disappeared with their two children and has been living with them.
A case is also pending at the children's court in Bomet over the custody of the two twin kids the husband lives with.
The deceased has previously tried to commit suicide.
Chelele has released several music hits including those flattering her family as 'mpenzi wangu', 'binti osama', 'osupchongwony' but the recent album lamenting on marriage seems to depict a break up between the two.
In 2012, Musila, the husband was also charged in a court over the death of an Eldoret businessman suspected to be having an affair with the singer. The case is, however, yet to be concluded.
Hundreds of grief-stricken residents continued to troop to the home of the late singer for the better part of the day as they tried to come up with the loss of the famous artiste.
Popular Kalenjin musician Chelele murdered in cold blood