SAD VIDEO:Kenyan wrecked by alcohol in Qatar, assistance needed in identifying him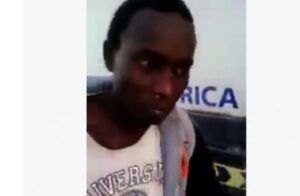 A group of Kenyans came across a Kenyans who could barely walk and in apparent bad state of inebriation. Kenyans in Qatar are seeking those who may know the man so he can get help.
He is identified as  Patrick Mbucho, a former student of Solai Secondary School School in Nakuru. He sat for his KCSE in 2002. He went to QATAR to look for greener pastures.
He's now just but a pale shadow of his former past, having turned into alcohol and drugs in Qatar. Could anyone be knowing his relatives?
Please call 0722525026 and you can discuss how he can be assisted.