A KENYAN WOMAN HAS PASSED AWAY IN GHUANZOU CHINA
A KENYAN WOMAN HAS PASSED AWAY IN GHUANZOU CHINA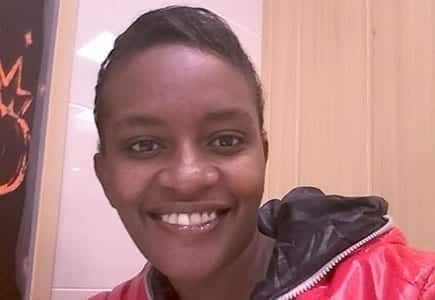 Its with great sadness that We the family of Edward and Christine ( Njoroge  & Wanja of Manchester, UK, George Kironji  &  Charles Mugo USA) announce the sudden tragic promotion to glory of our beloved Sister Fiddy Wangare  Waruinge of Ghuanzou China.
Wangare passed away on Monday 25th April, 2016 after a short illness. Wangare said in her own words ' maybe God wants me to rest so it must be peaceful'.
Our Fiddy will be greatly missed but our Lord does his will and Loved her more than we did.
Family and friends will be meeting at our home 24 Victoria Avenue Whitefield Bury M45 6BZ on Saturday 30.04.16, and  07.05.16 from 7.00pm for prayer meetings.
For more information please  contact, Amos 07941656940, Lea 07838675483.
Contributions can be sent to Mrs Christine Edward lloyds A/C 38791968 sort code 77-04-01.
Your prayers and support will be highly appreciated. Thank you.
A KENYAN WOMAN HAS PASSED AWAY IN GHUANZOU CHINA: