Police arrest ISIS suspects, foil deadly terror attacks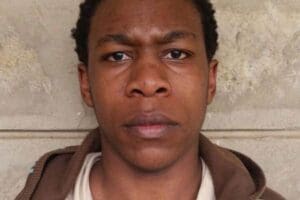 Police arrest ISIS suspects: Police have foiled a retaliatory terror attack and arrested two suspects in Kangemi, Nairobi.
The two were radicalised at the Kangemi Mosque after which they got recruited into the ISIS network by Mr Mohammed Abdi Ali, a medical intern who was arrested in April for planning a major a biological attack using anthrax.
Inspector General of Police Joseph Boinett on Wednesday said that Mr Kiguzo Mwangolo Mgutu and Abubakar Jillo Mohammed were arrested at their Kangemi house on Tuesday.
The detectives also recovered various material that were to be used to manufacture an Improvised Explosive Device (IED) in their house.
The arrest of the two, police said, had foiled terror attacks with explosives and other weapons that were planned for Nairobi and Mombasa.
Mr Boinett said that following Mr Ali's arrest last month, members of his network had been planning retaliatory attacks using home-made explosives.
Mr Ali's terror network within Kenya spreads as far as the Coast region, North Rift, Western as well as other countries that include Somalia, Libya and Syria.
Police recovered various materials that were to be used to manufacture an Improvised Explosive Device (IED) at Mr Mgutu's residence in Kangemi
The two are among the authors of a document that has been circulating online purporting the establishment of Jabha East Africa in which they declared their allegiance to Islamic State of Iraq and Syria (ISIS) leader Abu Bakr Al-Baghdadi, according to the police.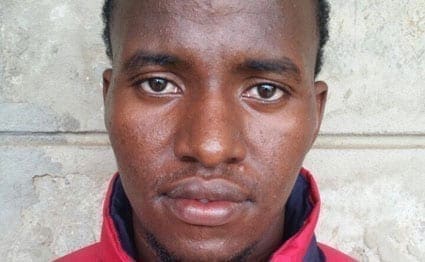 Terror suspect Abubakar Jill Mohammed who was arrested by police in Kangemi, Nairobi on May 25, 2016. PHOTO | COURTESY
The suspects had planned to escape the country and travel to Syria or Libya after carrying out their terror attacks in which they targeted innocent Kenyans using public service vehicles.
"We advise members of the public to be more vigilant while in public transport vehicles or other social places to identify persons who may be behaving suspiciously and report to the police," Mr Boinett said.
He however assured Kenyans that police were working closely with other security agencies to ensure that the ISIS terror network in Kenya is dismantled and that their terror attack plan were foiled.
The police boss also revealed that in the last two months, detectives had arrested eight Tanzania nationals who confessed to have been on their way to join Al-Shabaab terror group in Somalia, adding that the agencies were aware of attempts by Al-Shabaab militants based in Lacta belt in Somalia to infiltrate Kenya.
Mr Mgutu and Mr Mohammed led a simple life and were making plans without their parents' knowledge.
"We therefore call upon parents and guardians to be vigilant and make efforts to understand the activities of their children. We also urge them to know who their children's friends are and the influence they are exposed to," Mr Boinett said.
In Mr Mgutu's house, police also found nails, ball bearings, batteries, electrical wire, fertilizer, cellphones and other suspected explosive substances that have been taken from forensic analysis.
Also found were bows and poisoned arrows.
"Explosives experts have indicated that these are the materials terrorists typically use in the making of the IEDs," he said.
-nation.co.ke