Don't take internal issues to the media, Raila warns Ababu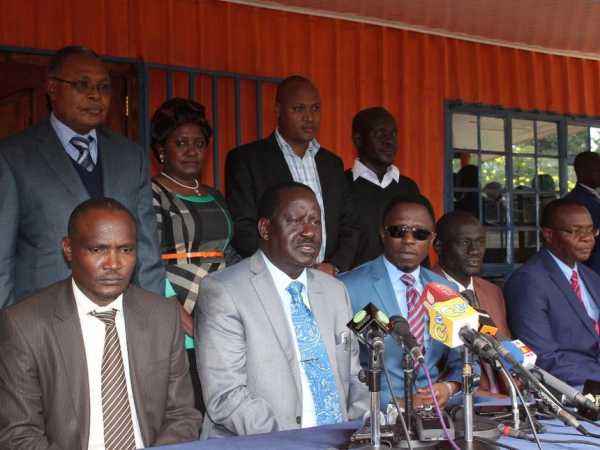 ODM secretary general Ababu Namwamba has been told not to discuss party issues in the media.
Opposition chief Raila Odinga yesterday told the Budalang'i MP the issues he is raising "are small and can be handled internally".
"He was reminded that as secretary general he should not prosecute the party in the media," a source said. Ababu has been complaining he has been reduced to a ceremonial secretary general and that he would like to work in a party where he is appreciated, not tolerated. Party national chairman John Mbadi said: "The misunderstanding is more than the issues raised and he felt the issues he had can be discussed with the party leader."
Mbadi said he was surprised to see Ababu complain, yet in yesterday's special meeting at ODM headquarters called to discuss emerging issues, he said they enjoy a good working relationship.
"Ababu is not equal to Raila and he can use the organs of the party to address issues which he has raised," he said.
The committee dismissed Ababu's demands to have private discussions with Raila today, saying the party has enough channels to address the matters he is raising.
Mbadi said the election board was dissolved after a motion in Maanzoni during the delegates' forum and most of the activities Ababu claims he was being sidelined on were organised by the grassroots officials.
Ababu yesterday warned party members that "there is no market for buying or selling people," after an official alleged he was being financed by outsiders to break ODM. He dismissed the allegations, saying the party committee agreed on the framework to address emerging issues when the Central Committee met during its AGM.
"The issues I have raised are in the public domain and I believe when we meet in two weeks we will address them since we have the framework," Ababu said. He added that the issues he raised are serious and should be addressed by Raila "to improve the party and strengthen democracy".