PHOTOS:RAILA MEETS GIRL NAMED IDA RAILA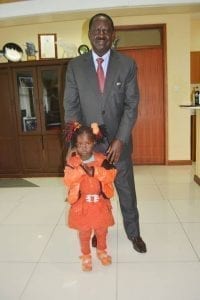 A couple from Lodwar had traveled all the way to Nairobi to take their daughter,Ida Raila to meet Raila Odinga. According to Raila,he had requested the couple to bring the girl to Nairobi after meeting her in Lodwar a month ago. Here below is Raila's posting on the same.
"Hosting Idah Raila, daughter to Mr. Michael Mukono Ekalale and Mrs. Agnes Lokidor Mukono from Lodwar who visited me in Capitol Hill earlier today.
The young girl is named after Ida Odinga. I had asked the family to bring her to my office after I met her in Lodwar a few months ago"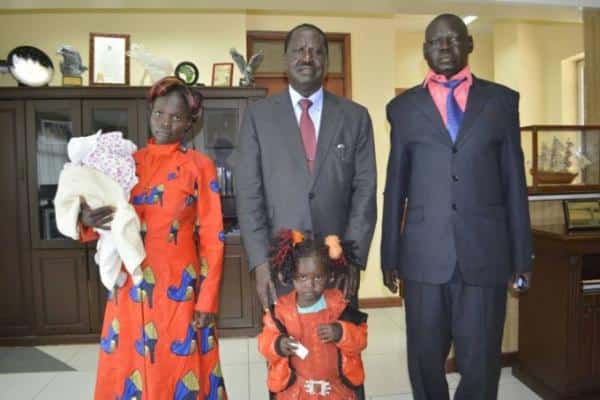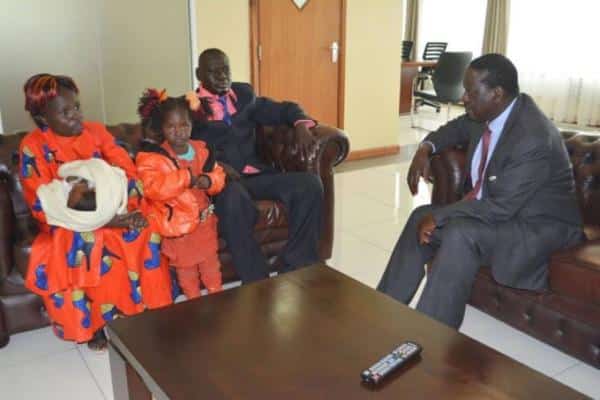 Photos/Courtesy: Raila Odinga
By Isaac Kariuki-Diasporamessenger.com