Raila meets Ababu over emerging rift in ODM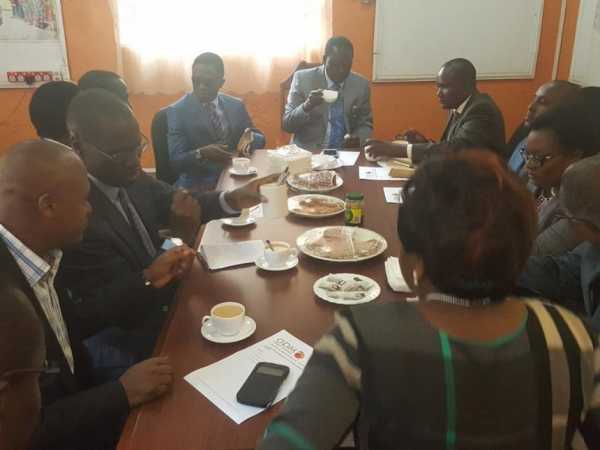 The ODM central management committee has laid down a framework for dealing with "emerging" issues, Ababu Namwamba has said.
The secretary general had suggested talks to resolve ODM's critical issues in the wake of complaints that his post has been " very frustrating " for the past 18 months.
Ababu said the framework will be used to handle issues raised by members.
Noting that the concerns were not part of the committee's objectives, he said they will meet again in two weeks to deliberate on the way forward.
"When we are ready talk on the issues publicly, we will call a press conference," he said.
He spoke after a meeting with ODM chief Raila Odinga and other leaders at Orange House, Nairobi on Wednesday.
The party said in a statement that the committee discussed the IEBC reforms team.
"Today's meeting resolved to, among other things, support nominees to the IEBC reforms negotiations team which is to be tabled in both houses of Parliament this week."
ODM said the MP to fill up seventh slot which was rejected by Kanu's Hellen Sambili will be announced by close of business today.
He said any other matters will be discussed in the meeting in two weeks.
On Tuesday, Raila said he would meet the legislators from western Kenya who had raised concerns about the SG's "frustrations".
Raila said in Busia county on Monday that all parties will be given fair chance to raise their concerns.
Noting Ababu and ODM national vice chairman Paul Otuoma are still in the party, Raila asked members to tolerate democracy.
The leaders said they felt their interests were not being served within Cord, both at Parliament and on the ground.
Following complaints about frustration in the party, Ababu has been criticised as an "absentee" leader whose "heart is not in ODM".
Lawyer Edwin Sifuna said the SG should be told "in clear terms" that a leadership that does not exist cannot be undermined.
He attempted to evict Ababu from his post saying: "It is time for him to leave the party,".
But ODM executive director Oduor Ong'wen dismissed Sifuna and said Ababu's job is not up for grabs.