Stay out of my marital, political life, Florence Mutua tells DP Ruto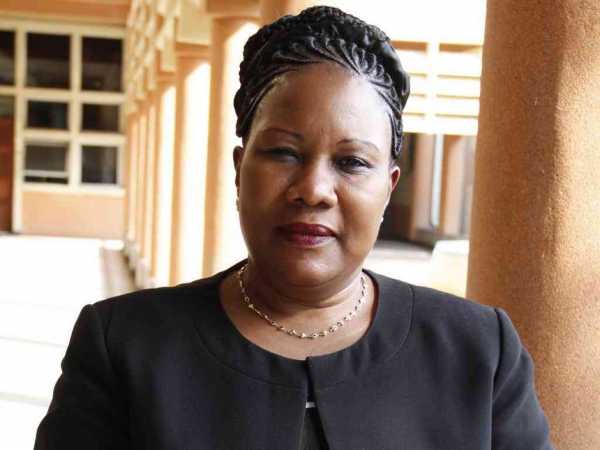 Busia woman representative Florence Mutua has asked DP William Ruto to get off her back and steer clear of hers and Busia county's political affairs.
Mutua said "a whole DP" convened a meeting just to discuss her yet Kenya is facing challenges that are "many and open".
She claimed the Deputy President said, during a meeting with a section of Busia MCAs, that she was a stranger to the county and should not be re-elected.
But the MCAs who spoke on condition of anonymity said their meeting was purely to cultivate close working relations.
In a statement on Thursday, Mutua said: "Ruto must not attempt to define my origins for me and he must get out of my personal birth and marital life."
The MP further asked the DP to stop undermining women who have fought so hard to secure seats in the male-dominated political scene.
"If the DPhas personal problems with me, I challenge him to face me directly and stop using MCAs to fight his personal wars," she said.
Mutua added that the least women expect from Ruto is support for those seeking office and re-election.
"Ruto should bear in mind that even in his side of the coalition married women who contested and will contest in their places of birth are having it rough," she said.
"We expect him to give them support, not undermine them through reckless declarations driven by male chauvinism."
Mutua urged the DP to focus on things Kenyans expect him to handle as "the country is totally off track". She said hiss brand of politics was tearing the nation apart.
The Busia MCAs on Wednesday defended their trip to Ruto's residence in Nairobi on July 31, amid outrage by voters in their constituencies.
They said Ruto urged those who may not wish to defect to Jubilee Party to form a strong party that is not tribal to challenge the ruling coalition in 2017.
Political tension started rising in the region after Budalang'i MP Ababu Namwamba and his Funyula counterpart Paul Otuoma resigned as ODM secretary general and vice chairman respectively.
The two cited betrayal and frustration by top party leaders . The resignations came as a blow to party leader Raila Odinga who is still fighting hard to sustain support in Western.