VIDEO: Mutua Repents on Behalf of Politicians who "Don't Smell Right"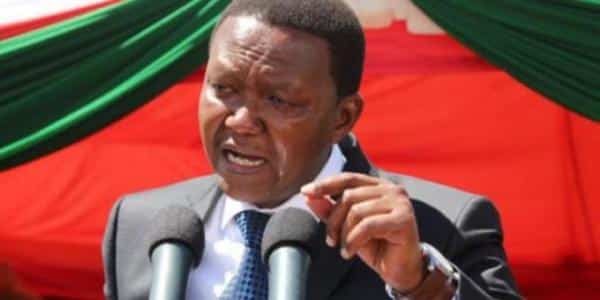 Machakos Governor Alfred Mutua on Sunday took a break from politics and prayed for politicians who "don't smell right".
Speaking during a sermon at CHRISCO Church, Mutua said he wanted to confess and repent on behalf of all politicians who had proven to be untrustworthy leaders.
"Listening to the sermon from the pastor…I also want to confess and repent..but on befall of all politicians…I repent on behalf of politicians who don't smell right," Mutua said.
The Governor continued and described some of the politicians who were preaching tribalism in the country and requested the congregation to forgive them.
"Politicians who preach tribalism instead of unity, politicians who tear apart instead of build, politicians who preach hate instead of love, politicians who practice politics of poverty instead of politics of development..please forgive us," Mutua requested.
Mutua concluded by acknowledging individuals who were giving back to the society, reaffirming his commitment to serving the Machakos electorate.