POLL: Has Tanzanian President John Magufuli Turned into a Dictator?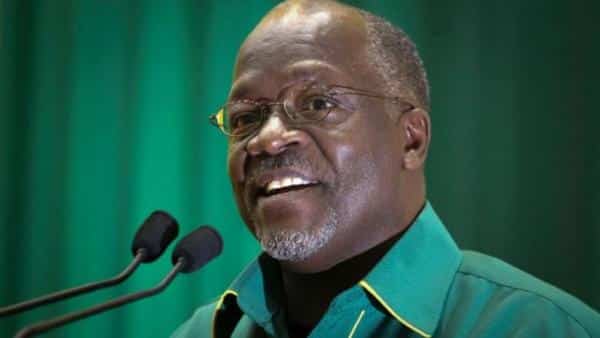 After years of calm and political stability, Tanzania finally seems to have found its dictator. Kenya sent home theirs about one and a half decades ago, but most of East Africa is yet to pass this stage.
Africa is a very different place from what it was in the 80s and 90s. It is increasingly difficult to rule with an iron fist, but it appears Magufuli is trying to do that.
In his first weeks in office, he was applauded for getting down to work and making government officials work. He focused his attention on countering misuse of public funds, cancelling several expensive state celebrations in the process. That soon transitioned to making unannounced visits to government offices or installations to make sure everyone was on their toes.
He was slowly becoming a 'strongman'. Instead of establishing strong institutions, he is now increasingly been seen as establishing himself as a president to be feared.
Some of his populist actions like cutting down on government expenses by getting cars with smaller engines etc., have been equated to Museveni's 1986 pronouncements. The Ugandan leader promised to buy furniture from small wood workshops, to abandon the presidential jet, to rule for only 4 years among others. Three decades later, he is still in charge.
The ultimate sign of a dictator is limiting freedom of the press. Magufuli has clamped down on numerous publications since getting to power. In January, Mawio weekly newspaper was shut down after it reported on a political crisis in the semi-autonomous archipelago of Zanzibar, where the election results were disputed.
Last month, another newspaper by the name Mseto was shut down after publishing an article quoting a former minister accusing Magufuli of corruption.
On August 29, the government shut down two radio stations; Radio Five and Magic FM for airing 'seditious content that could incite the public and disturb the peace'.
Online commenters have also not been spared.
On Wednesday this week, five individuals appeared before a Tanzanian court charged with insulting Magufuli on social media.
The five were separately charged with sharing offensive content targeting the president between August 24 and 30 this year.
State Attorney Salum Mohamed told the court that one of the accused, Dennis Mtegwa, posted an abusive and offensive comment on a WhatsApp group called DSM 114U Movement.
The post was written in Swahili and can be loosely translated to, "I don't know what is going on in JPM's head… He doesn't even know how to say sorry. We are at this stage because of one person who believes that what he thinks is always right…he needs to understand that politics isn't about resentment and the Opposition isn't an enemy…he should learn to compete with the Opposition on the basis of debate, not force."
Another individual was charged with posting on Facebook a message 'meant to turn the public against the police force'.
The message read in part, "While they are preparing to fight the Opposition, criminals are preparing to commit crime."
The court released them on a Tsh500,000 (Ksh23,000) bond.
The new arrests come just weeks after another person was charged in similar circumstances. He called the President 'bwege', saying he should not be compared to Nyerere.
Apart from muzzling the media and critics, Magufuli is also taming the opposition.
Some time back, the opposition organized rallies to protest against the government's decision to ban live parliamentary debates, along with the suspension of seven opposition lawmakers from parliament. Magufuli responded by banning all public rallies, and quickly dispersed any that formed.
Most opposition leaders were arrested, including Edward Lowassa, the main opposition leader.
It is still early in Magufuli's reign but the signs are clear. Only time will tell whether he will turn into a full blown dictator.