Raila dares Machage to leave ODM,calls him traitor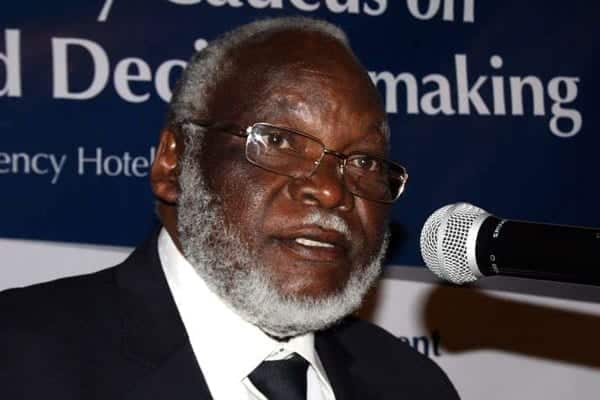 Opposition leader Raila Odinga has dared Migori Senator Wilfred Machage to leave the Orange Democratic Movement (ODM) party if he does not feel comfortable in it.
He said Dr Machage was among a "few traitors" who were adding no value to the Orange party.
"Let him go…we have many qualified people who are ready to take his position. We only want to deal with people who are steadfast in ODM," said Mr Odinga on Tuesday.
Speaking in Stella Village in Migori County during a meeting with Kuria elders, Mr Odinga said the Coalition for Reforms and Democracy (Cord) was like a homestead with many houses.
Dr Machage has skipped nearly all the public functions attended by Mr Odinga in the county in the recent past.
He was not present during Mr Odinga's tour of the county on Tuesday.
The Kuria elders disowned Dr Machage, saying he was imposed on them in the last elections.
"We never elected him…it's you who pleaded with us to accept him as our senator," Mzee John Chacha from Kuria West told Mr Odinga.
The senator was a beneficiary of negotiated democracy after he lost in the ODM primaries to John Magaiwa.
A cross-section of Kuria community leaders also dismissed Dr Machage as an "absentee leader" who had achieved nothing during his tenure in office.
They told the senator to stop dragging the community to Jubilee.
"We know he has made up his mind to cross to Jubilee… let him go alone and stop dragging us into his political frustrations," said Abedi Maroa, who read a statement on behalf of eight other wards reps from Kuria East and Kuria West sub-counties.
"As a community, we are very comfortable in ODM and we have a cordial relationship with our Luo brothers and sisters.
"Let Dr Machage not attempt to antagonise us with our neighbours in Migori County," they said.
The leaders appeared angered by threats issued to the ODM leadership by Dr Machage.
"Now that he is likely to come back to the Kuria West parliamentary seat on a Jubilee ticket, we welcome him for a showdown… the Kuria community will send him home very early in the day," said Mr Maroa, who is also the Masaba MCA and ODM chairman in Kuria West Sub-County.
-nation.co.ke