Death Announcement: Liza Wawira Waganagwa-Rose of Dallas, Texas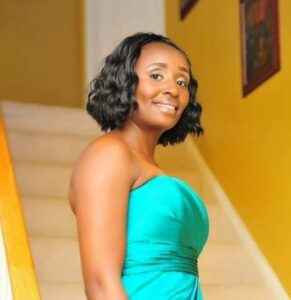 From God to God; Our angel Liza Wawira Waganagwa-Rose transitioned on Sunday January 22, 2017 after battling an illness at a hospital in Dallas, TX
She was wife to Darnay Rose and mother to baby Liam Rose. She was sister to Jim Waganagwa, Caesar Waganagwa, Cassius Waganagwa (formerly of Dallas, TX), Rita Waganagwa (formerly of Dallas, TX) and Perpetua Kamau of Dallas Texas.
Memorial services will be held at the following cities
Dallas USA
Friday 27th January – Service/Fundraiser
Time: 7pm to 11pm  (Dallas time)
Venue: Neema Gospel Church.
7815 Arapaho Rd, Dallas, TX 75248
Saturday, January 28th 2017 at 11:00 AM
Venue: Covenant Church Carrollton
2660 E Trinity Mills Road, Carrollton TX 75006.
Body viewing:  11 am
Service: 12 noon
RUNYENJES, EMBU-KENYA
Mbuo Waganagwa Residence – Runyenjes -Prayer session starts at 3 pm this afternoon, 24th January.
More announcements will follow. Thank you all for your continued support.
Please keep the family in your prayers.
In lieu of flowers or plants, gifts and cards can be forwarded to:
Darnay & Liam Rose
1242 Bethel School Court
Coppell, TX 75019
Bank of America
A/C #: 488036971589
Last Name: Rose
Zip Code: 75019
Cash App $LizaWaganagwa