Death Announcement For Margaret Githara Of Los Angeles, California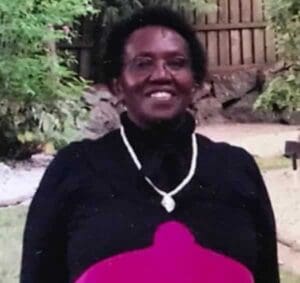 It is with deep sadness, sorrow and humble acceptance of GOD's Will that we announce the death of our dear Mum, Relative and Friend, Mrs. Margaret Githara, on January 18th in Los Angeles, California.
Please join us in meeting our goal to send her body accompanied by her daughters Pauline Muthoni &Helen Wambui, Grandson Muthee and Sister, Lucy Mubeh (or Mama Imani) to her final resting place in Kenya.
To support the family, friends are meeting daily at Pauline Githara's residence at 2820 Exposition Blvd, Apt C, Santa Monica, CA 90404, starting at 5 p.m.
The following events have been scheduled at Grace Commission Church located at 1160 W. 141st, Gardenia, CA 90247 as follows:
• Prayer Meetings
o Friday, January 20th at 5:30 p.m.
o Saturday, January 21st at 5:30 p.m.
• Fundraiser / Harambee
o Sunday, January 22nd at 4:00 p.m.
• Memorial Service
o Sunday, January 29th at 4:00 p.m.
You can send donations using the following ways:
• Cash Up or Square Cash to $PaulineGithara
If either these methods are not convenient for you, please contact Pauline at
425-283-3693
to make alternate arrangements.
Meanwhile, please continue to keep the family in your thoughts and prayers.  Be Blessed.