Collymore's wife turns the tide on Twitter trolls, divorce rumours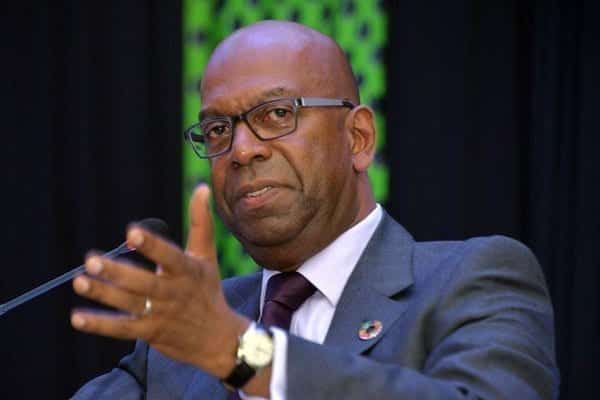 They say, when life hands you lemons, you make lemonade.
But what if Twitter hands you a trending topic attacking your husband and a rumoured divorce?
You make the best out of it. This is what Wambui Kamiru Collymore, the wife of Safaricom CEO Bob Collymore, did when her husband was on the receiving end of vicious online attacks.
Using the hashtag #BeforeWambuiMarriedBob, Twitter bullies took the opportunity to express their dissatisfaction with Safaricom and dragged the CEO's wife into the attacks.
"#BeforeWambuiMarriedBob I used to spend 10 bob for unlimited texts all day, now I use the same 10 bob for 200 texts per day," tweeted Towett, using the Twitter handle @Dmx254.
Others alluded that Wambui and Collymore's marriage was to blame for the fast-depleting data bundles.
"Data was a bit lasting #BeforeWambuiMarriedBob" said @DenoDNB
However, some came to Wambui's defence, urging the trolls to leave her out of their attacks.
"If you have an issue with Safaricom, then deal with Bob Collymore, not his wife. Don't be jealous of her. #BeforeWambuiMarriedBob," said Kipkemoi Gilbert (@Rono_254).
But what began as a trending topic to hurt the couple who wedded in an invite-only ceremony 10 months ago, quickly morphed into a celebratory hashtag championed by the CEO's wife.
Wambui took the opportunity and used the attention to celebrate her husband, beating the trollers at their own game.
"I kind of like this #BeforeWambuiMarriedBob it gives me a chance to celebrate someone special in my life. Here's a countdown," she tweeted.
In a series of tweets accompanied by memorable pictures of the CEO, Wambui gave Twitter users a rare glimpse of the CEO, even taking a moment to tease her husband.
In the second of her 10 tweets, Wambui wrote "#BeforeWambuiMarriedBob Wambui would never have known that socks come in many colours".
She attached a picture of the CEO wearing multi-coloured socks fondly referred to as 'happy socks'.
Wambui also celebrated her husband for restoring her faith in chivalry, tweeting " #BeforeWambuiMarriedBob Wambui may never have believed that chivalry is certainly not dead".
She also teased her husband's frequent cake-cutting events, and attached a photo of the CEO cutting a cake during an apparent celebration of Safaricom's 15th anniversary.
"#BeforeWambuiMarriedBob Wambui never knew one could cut so much cake in a year," wrote Wambui.
-nation.co.ke